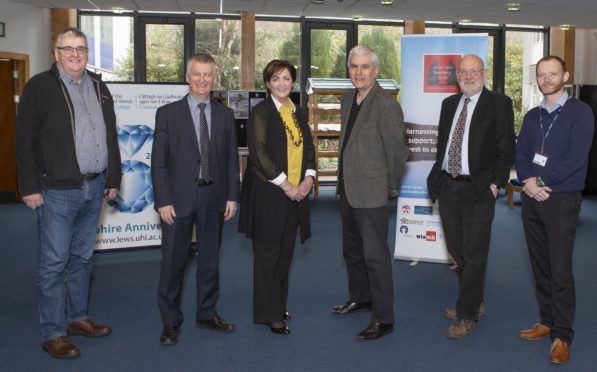 A community-owned wind farm on the Western Isles is to provide funding for students undertaking Masters studies in the sciences at Lews Castle College, after the two organisations struck up a partnership.
The Point and Sandwick Trust reinvest the profits from its Beinn Ghrideag wind farm near Stornoway into projects the organisation feel will enhance the lives of locals within the area.
A contribution of £10,000 will be made initially by the Trust.
Norman Mackenzie, Point and Sandwick Trust chairman, said: "We believe this is a really worthwhile project which underpins educational provision on the island and encourages students to stay and to develop their careers here.
"Perhaps some of that talent can be used towards developing renewables projects and wider strategies – and hopefully this will ensure graduate development opportunities on the island."
Fees for the Masters courses are £5,000 for the one-year, full-time course or split to £2,500 for per year for the two-year part-time course.
College principal Iain Macmillan said the new fund "gives students an opportunity to progress here, without having to go to mainland universities".
He added: "It means we can take advantage locally of the skills that are coming through."
He also said the college wanted to encourage young people to take an interest in the islands' renewable energy sector.
Mr Macmillan said: "They're coming to us wanting to know about energy and the real opportunities with energy. We really just need to embrace that more ourselves – and the possibilities."