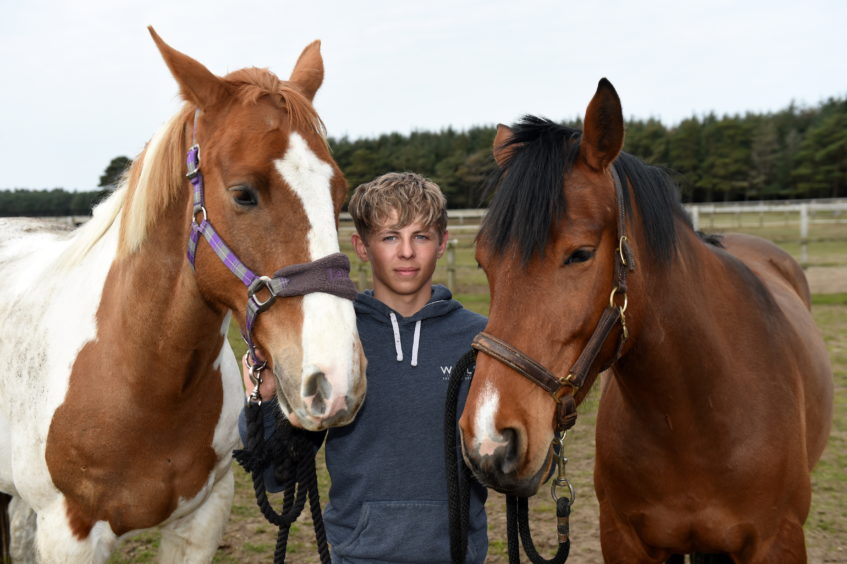 A Moray teenager has turned his back on university in order to pursue his dream of running a horse-riding school.
Regan McHardy has been riding for the last 10 years and has now snapped up the chance to become co-owner of the popular Equus Scotland centre at Roseisle.
The Elgin Academy alumni shunned the opportunity to head elsewhere to study at university and instead wants to expand the business and make it a more accessible place.
The 17-year-old acknowledges that he has taken "a bit of a risk" by leaving school and heading straight into a difficult job but insists that it will be all worth it in the end.
He said: "It is a wee bit of a risk but it was always going to be either university or this, as I've always known that I wanted to do something with horses for a career but didn't think it would happen this quickly.
"I've worked here part-time on Saturdays and when this opportunity came up to take over, I jumped at it."
Equus is a horse-riding centre based in a scenic location beside Roseisle Beach and was originally run by Lisa Malone, who has passed the reins onto Regan and fellow trainer Emma Bell.
It is a popular place for tourists who can ride a horse along the beach and enjoy Moray views.
The new younger duo are looking to expand the business wherever possible in order to attract a more varied clientele.
Regan said: "We kind of want to do a bit of everything as we are currently just a riding school.
"We are offering a big discounted night for RAF children to come down and have some fun and also looking into doing something for autistic children, like one-on-ones to get them riding horses and have already contacted schools in the area to get this started."
The pair have been in charge for about two weeks, and Miss Bell, 27, is excited to see what the future holds.
She said: "We are going to try and clean the place up a bit as well, some of it is a bit run down so we want to make it accessible to everyone."