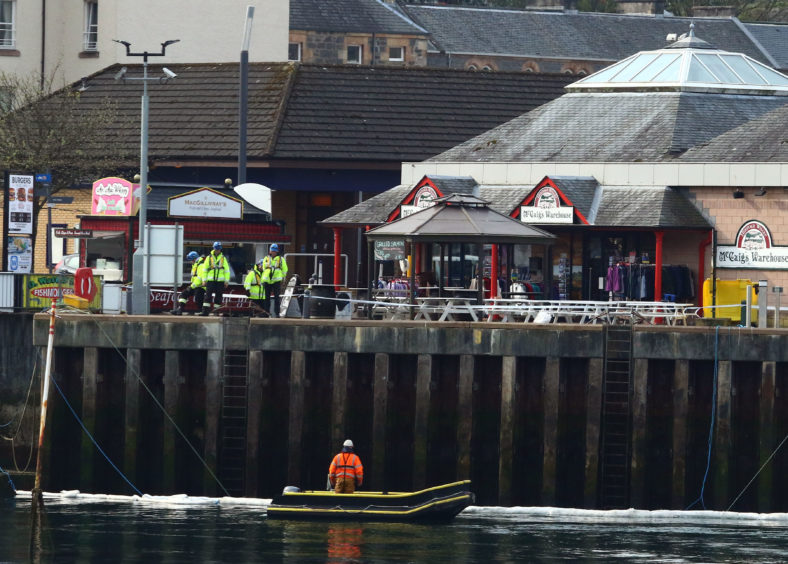 A cordon was set up around a boat, due to a risk of pollution, after it had sunk overnight in Oban Bay.
The 10-metre fishing vessel was seen to be sinking at 5.15am when Coastguard were called to assist.
The boat was the TT272 Flying Fish from Tarbert, Loch Fyne.
It is understood the boat only came onto the pier a few days ago, and it was the first many had seen her in the town.
Oban Lifeboat was tasked by Stornoway Coastguard to attend the scene, only minutes away from its pier, while it was assessed whether anyone was on board. They were stood down shortly afterwards.
A spokesman for the Maritime and Coastguard Agency (MCA) said: "We received a call from CalMac to say a boat on the Railway Pier had sunk.
"We immediately tasked our Coastguard volunteer team, and the RNLI to assist. When we determined that there was no one on board, we stood down the lifeboat.
"The Coastguard volunteer team and a MCA pollution manager on site to assess and manage the debris from the vessel.
"There was a lot of diesel in the water, and we set up a cordon around it to isolate it."
A spokesman for Oban Lifeboat said: "With seven crew on board we made the short journey from the lifeboat berth to the pier.
"While transiting to the scene the lifeboat's salvage pump was prepared for the eventuality of salvaging the vessel. However, once on scene it was determined the fishing vessel was too far sunk to be recovered by the lifeboat.
"To ensure the safety of other vessels, debris was recovered from the water and a fishing vessel tied alongside the sunken vessel was moved to save it from damage.
"Coastguard teams deployed anti-pollution booms to ensure that any environmental impact from diesel and oil leaking from the vessel was minimised.
"At this point it was determined that the lifeboat could provide no further assistance and therefore returned to the lifeboat berth where she was made ready for service again by 7am."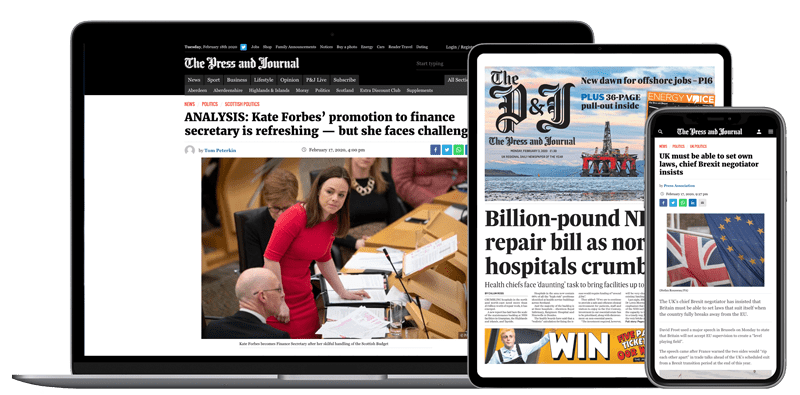 Help support quality local journalism … become a digital subscriber to The Press and Journal
For as little as £5.99 a month you can access all of our content, including Premium articles.
Subscribe