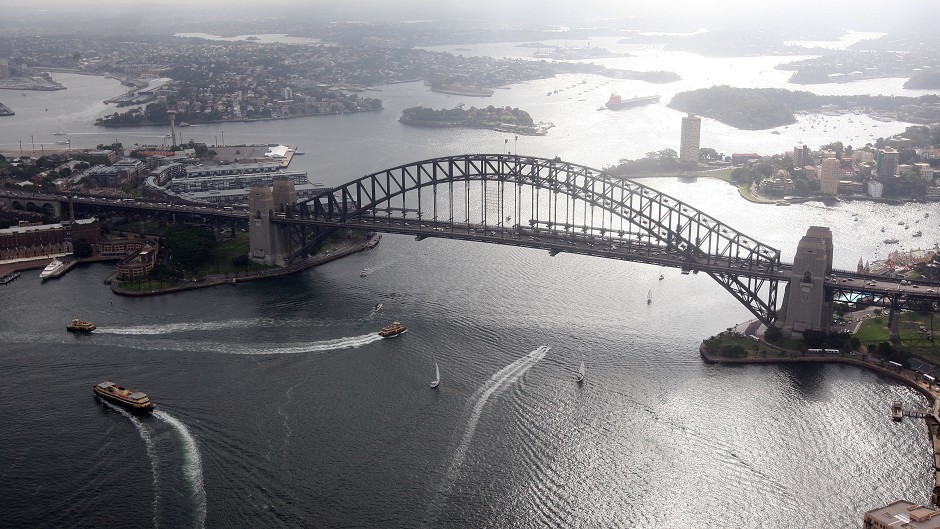 Aberdeen is famously known as the Granite City, but the influence of those who have worked with the famous stone extends way beyond the north east.
Indeed, a group of Scots were instrumental in the creation of one of the world's most famous structures, the Sydney Harbour Bridge.
Jim Fiddes' new book "The Granite Men" highlights how 30 redoubtable characters swapped Aberdeen for Australia in 1926 and the letters they sent home indicated they were more than happy with their working conditions and a salary which rose by 10 shillings in the first few months.
At the outset, Dorman Long of Middlesbrough, the company which built the bridge, received more than 250 applications from those seeking work Down Under.
As Mr Fiddes states: "They appointed John Gilmore from Harthill in Kintore, to manage the granite quarry at Moruya, 200 miles south of Sydney.
"He had worked at Kemnay, Rubislaw, Peterhead, Brechin and Ailsa Craig quarries and had also been employed in North America.
"The first party of workers from the north east left Aberdeen in February, 1926, with another group following in May.
"Unlike most of the workers, who had gone to North America, they took their families with them and children were born in Australia who later moved back to Aberdeen."
Mr Gilmore was one of life's great pioneering figures and he accompanied his wife, his son and no less than eight daughters on the seven-week voyage.
The contract was for three years with the possibility of further work beyond that time and the Scots joined forces in a place, colloquially known as  Granite Town, alongside Australian and Italian stone masons.
Even today, almost a century later, their efforts prove that all their hard graft was well worth the sacrifices which lay behind their escape to the sun!
It never rains, but it pours in the world of local politics.
At a meeting of Banff and Buchan Area Committee last week, members were knuckling down to the task of discussing the thorny issue of floods and flood prevention and discussing an action plan for improvements.
After extensive discussion, councillor Doreen Mair motioned to speak and when it came to her turn, she stretched out to put her microphone on and knocked her half-full cup of water across the table.
She immediately quipped: "Ah well, I'm just causing my own little flood here" while somebody else rushed to get some paper towels to dry the tables.
Not suprisingly, laughter rained down for the next few moments.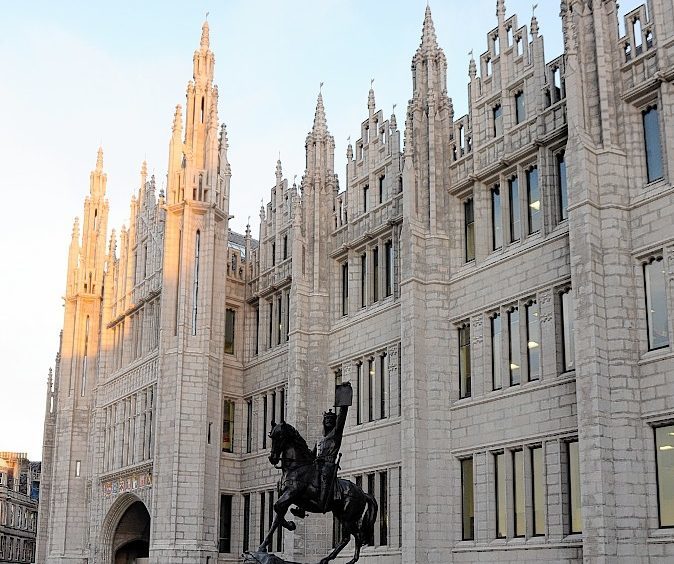 Aberdeen's UNESCO-recognised medieval records could soon provide the inspiration for video games which will bring people face-to-face with life in the Middle Ages.
The Burgh Records are one of the best resources for exploring medieval life in Europe and the period has long influenced creative media from Lord of the Rings to Game of Thrones.
Now, Aberdeen University researchers are looking at ways in which they can inspire new games, both for fun and historical learning.
The project, funded by an Arts and Humanities Research Council, is called 'Playing in the Archives: Game Development with Aberdeen's Medieval Records'.
William Hepburn, a university historian, will spend nine months investigating the potential for creative development from the records, working alongside experts from the industry.
He said: "The influence of the medieval period more than almost any other period in time can be seen in the gaming world.
"Its close relationship to Lord of the Rings has been formative in fantasy fiction and that in turn has influenced digital media.
"Here in Aberdeen, we have a truly magnificent resource documenting medieval life and so I am delighted to be working to see what this treasure of our city can offer the wider world of game development."
The earliest Aberdeen council registers cover a period from 1398 to 1511 and are one of the great reservoirs of historical knowledge on urban and regional life anywhere in Europe.
Mr Hepburn added: "The Aberdeen archive offers a rich portrait of the people who made up the town such as Canny Leis, who was punished for flinging the contents of a toilet bucket over a fellow townsperson, or the ruthless John Rutherford, who reneged on his uncle's dying wish and set his dogs loose on a rival neighbour's sheep.
Mr Hepburn added: "Aberdeen's medieval records are filled with detail about buildings, tools, foodstuffs, animals and more.
"They reveal how local laws were made to prevent pigs running loose on the streets and the town government employed pig catchers.
"This is the kind of detail that features in the many rich worlds games offer for players to explore."
The news that Jim McColl, veteran host of The Beechgrove Garden, is hanging up his trowel, prompted memories of the time when police investigated after he inadvertently gave a man advice about growing cannabis.
Mr McColl and his team on Radio Scotland's Beechgrove Potting Shed misheard the caller and thought he was asking about cabbage.
They subsequently spent more than three minutes telling him which compost to use and how to feed and water it. Then the host of the show, Frieda Morrison, told him: "OK, much success then. Keep going."
Morrison said they thought they were giving advice on growing cabbage because the caller spoke about a strain called Northern Lights – the name of a cabbage but also a variety of cannabis.
The weekly phone-in programme invited listeners to "come in from the garden, take off your wellies and relax for an hour every Sunday".
It certainly puts the pot into potting shed!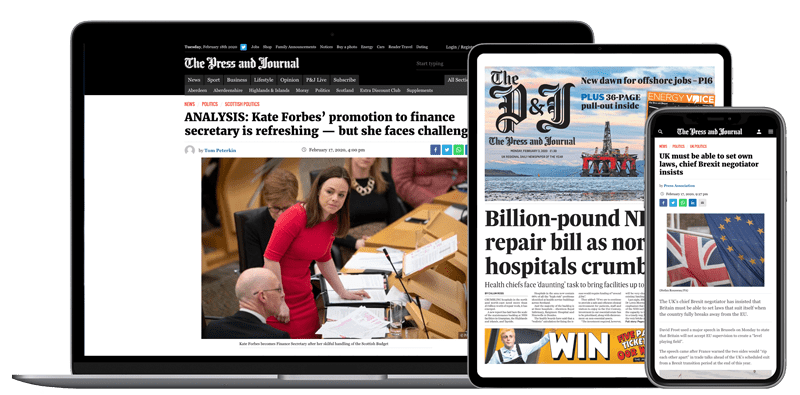 Help support quality local journalism … become a digital subscriber to The Press and Journal
For as little as £5.99 a month you can access all of our content, including Premium articles.
Subscribe