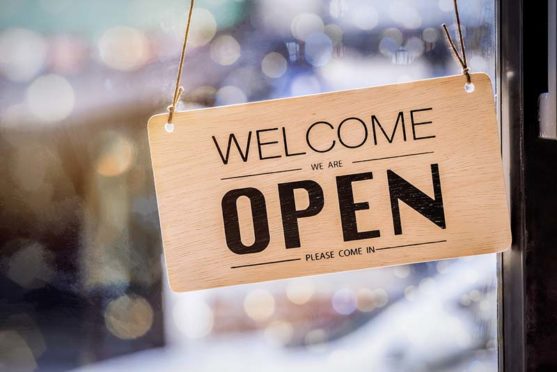 When it comes to the West Highlands, there's a wealth of talent, knowledge and experience across different industries. Which is why if you are looking for excellent products and services, shopping local is the way to go.
It's one of Scotland's most beautiful and interesting areas, so it stands to reason that it would produce some of the country's best businesses.
From artisanal food and drink producers to the cafes, bars, restaurants and shops which serve the items, the West Highlands is great for foodies looking for something extra special. And for those who enjoy a tipple, there's distilleries creating and selling some of the most renowned whiskies.
The area also boasts many qualified and experienced tradespeople, from small businesses to national companies, who can take on any jobs big or small. And with the better weather arriving soon, there's never been a better time to start on those nagging projects in your house and garden.
The shops and boutiques in the area are filled with local arts and crafts made by artists in the area, so it's ideal if you are doing a bit of shopping.
These businesses are just six of the best in the area – giving every customer high quality goods and service every time.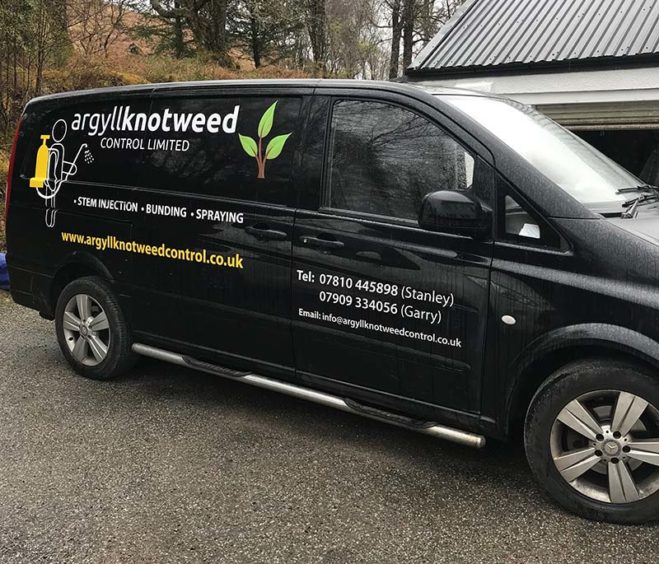 Argyll Knotweed Control is an Oban-based company dedicated to the treatment control of Japanese Knotweed and other invasive weeds including Himalayan Balsam, Hogweed and Ragwort.
With over 20 years weed killing experience and 48 combined years in the horticultural trade, they pride themselves on a high standard of service. They specialise in the treatment control of Japanese Knotweed in residential, commercial and new build sites throughout the West Highlands. Our team are fully NPTC qualified and certified.
Spraying with herbicide can be a very effective method of treatment although it can take three to four years for the full eradication of Japanese Knotweed with the Folia treatment. The herbicide is absorbed through the growing leaves and stems where it is translocated throughout the plant and root network.
Stem injection applications involve delivering herbicide directly into the hollow stem (or cane) of the plant. Injections are made in the lower part of the stem, with each stem being marked to ensure complete coverage of an area. This method is most effective near watercourses and where spraying is not an option, with limited threats to neighbouring vegetation.
To find out more at the Argyll Knotweed Control website.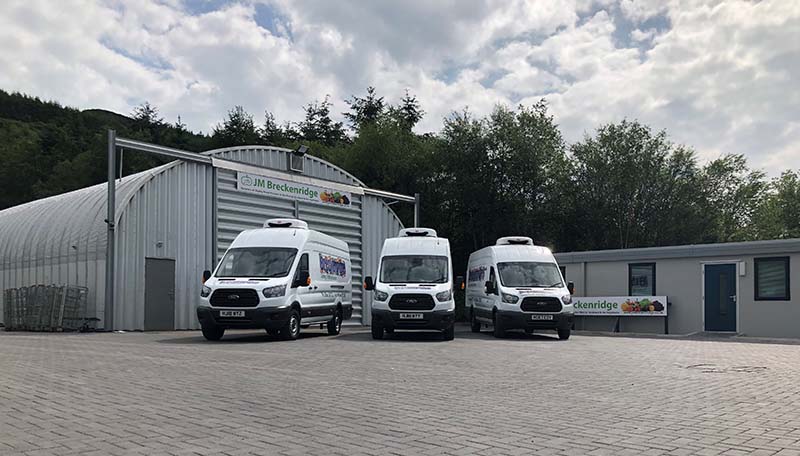 JM Breckenridge is a Fresh Produce Supplier based in Oban Argyll, delivering across the West Coast of Scotland. Supplying as far north as Glenmoriston in the Highlands, down to Campbelltown in Kintyre, as well as daily services to the Hebridean islands.
Breckenridge stock a vast range of quality fruit and vegetables, dairy products, and other catering essentials. The company is a family business that has been run by the McDonald family for over 30 years, with three generations of McDonald's currently working within the company.
JM Breckenridge pride themselves on putting the customer first and providing an excellent daily service. This has led to the company continually growing and becoming one the most established and successful suppliers of fresh produce in Scotland. This success was visible when JM Breckenridge were awarded the Scottish Food Award for Fresh Produce Provider of the Year three years in a row in 2015 to 2017.
JM Breckenridge supply several hoteliers, restaurants, local schools and businesses, and will aim to cater no matter how big or small the order.
Recently the business has been focussing on promoting Scottish products; check out the Facebook page for weekly specials that are on promotion.
Learn more at the JM Breckenridge website.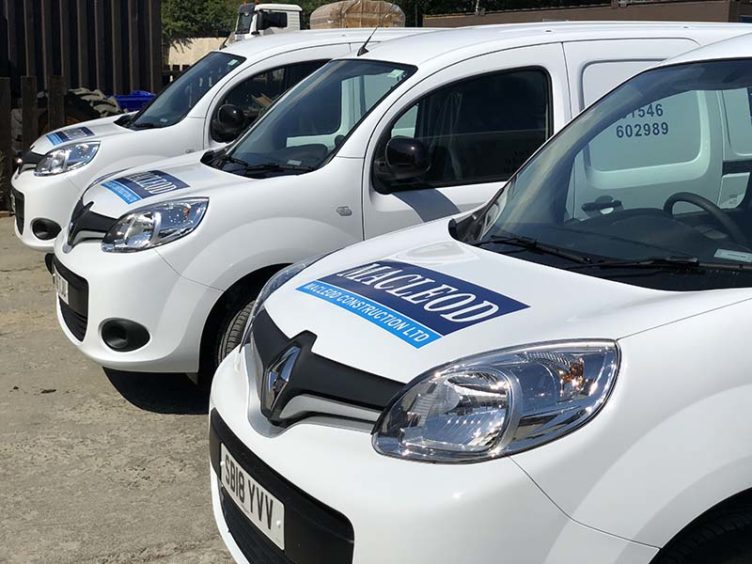 MacLeod Construction manufactures and assembles sustainable timber-frame buildings across the region, both within their own developments and for clients of all shapes and sizes, from family homes to commercial and community structures. You can see the range of property for sale/rent on their website.
Choosing the right windows and doors for your home can be more difficult than many expect. MacLeod Construction offers a wide range of different styles and types of windows, doors – from simple casements to grand bay windows. They can also offer a no obligation quote for a wide choice of conservatories to enhance your home.
The team offers expertise in traditional skills, so whether you need a completely new roof or some minor repair works, they have the tools to help. They offer slating, tiling, scaffold erection, refurbishment or general property maintenance. With a team of expert tradesmen, they are ready to tackle any construction challenge.
They have two quarries in Argyll and are here to supply you with a variety of building and decorative materials while also helping you to arrange the transport.
Find out what MacLeod Construction can do for you at their website.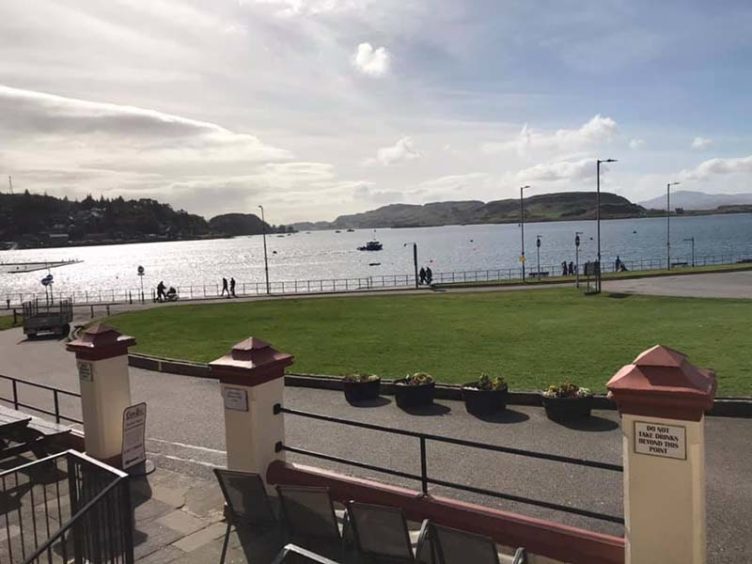 At Markie Dans in Oban, they have something for everyone in the bar! With live music every Friday and Saturday from local bands and more up and coming musicians you will be sure to find your groove.
They also host a pub quiz every Sunday, with prizes including a £100 jackpot from time to time, which is a hit with locals and holidaymakers alike!
Perfect for a wind down Sunday. They offer a full fresh bar menu seven days a week with homemade dishes, local produce and a daily change in specials! With food being served from 12pm to 9pm, it's perfect for a light snack or something more substantial!
Enjoy amazing views from our beer garden and catching the beautiful sunset right from the front door! They also have a big screen TV showcasing live sports all day and night but if you would rather play than watch, there is a pool table and a good few regulars who will give you a game! So if you happen to find yourself in Oban then head along and pay a visit!
Experience that legendary highland hospitality and a bar with a lot to offer!
Find out more at the Markie Dans website.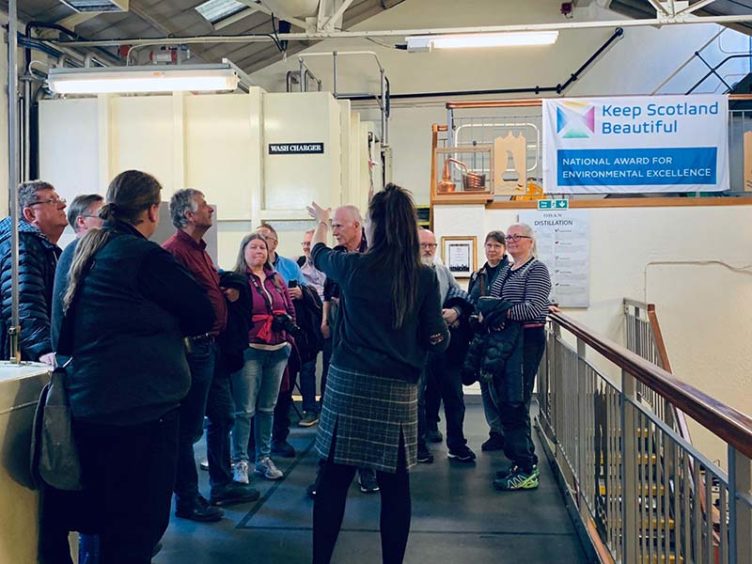 For two centuries, the bustling town of Oban has sat on the frontier of the West Highlands and Islands, at the meeting place of land and sea. Providing a gateway to the Islands. Oban's sheltered harbour is perfect for two things, seafaring and whisky making.
Oban Distillery is one of Scotland's oldest and smallest licenced distilleries and is unique in its position at the centre of town.
Why not take a sensory and flavour tour at Oban distillery, and join one of the friendly and knowledgeable guides for a tour of the working distillery and experience first-hand, fermentation, mashing and distillation processes where our craftsmen shape the unique character of Oban Single Malt.
Adult guests are presented with a small memento to cherish.
After your tour, why not continue the flavour experience in the 1794 Whisky Bar.
Enjoy a dram from the wide selection of malt whisky available at the bar. You can also order from a selection of tasting staves or savour a whisky cocktail. Whilst you are enjoying your dram join in the ''craic'' with whisky lovers from Oban and the rest of the world.
Open daily all year round, except Christmas Day, Boxing Day and January 1.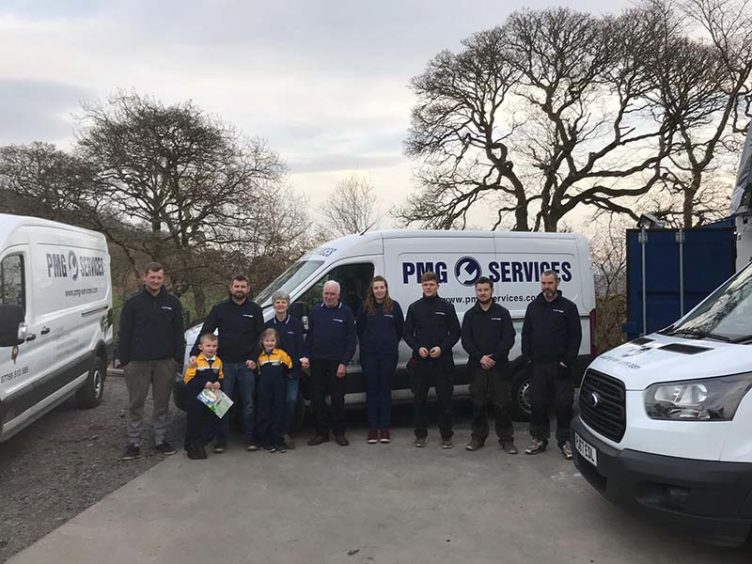 Now offering a 24/7 hydraulic hose service…
New premises, new equipment and expansion to cover a new area means that 2019 is set to be an exciting year for Connel-based engineers PMG Services.
The plant service company provides maintenance and servicing to construction plant, quarries, static plant and forestry, marine and agricultural equipment.
Based out of a new yard in North Connel, PMG offers a 24/7 service and employs a team of qualified plant engineers, as well as making significant investment in training apprentices.
"We want people in the local area to know that we are open for business and we are growing," said owner Peter MacGregor. "We have a good team of engineers providing an all hour's field service for the whole of Argyll and the West Coast of Scotland.
"Our service vans and three hydraulic hose vans are on call day and night to do hydraulic hoses breakdowns and diagnostic testing."
An important recent development has been the company's expansion to Campbeltown, where an engineer and hydraulic hose van are now based – meaning it can respond quickly and effectively to call outs from Kintyre and Mid Argyll as well.
Wherever you are in Argyll, and whether you are looking for a one-time recovery or an ongoing package for your plant maintenance – marine, civil, or agricultural – PMG services can help. Get in touch at any time and look out for the distinctive white vans featuring a blue MacGregor clan crest and hydraulic hoses on the side.