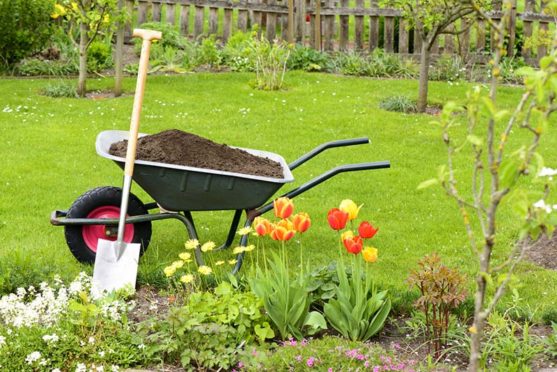 Winter is over and that means it's time to start your home improvement projects.
Whether you are renovating the inside or giving the outside a makeover, spring is the ideal time to start getting quotes and designs from local businesses who have experience and knowledge to give you exactly what you are looking for.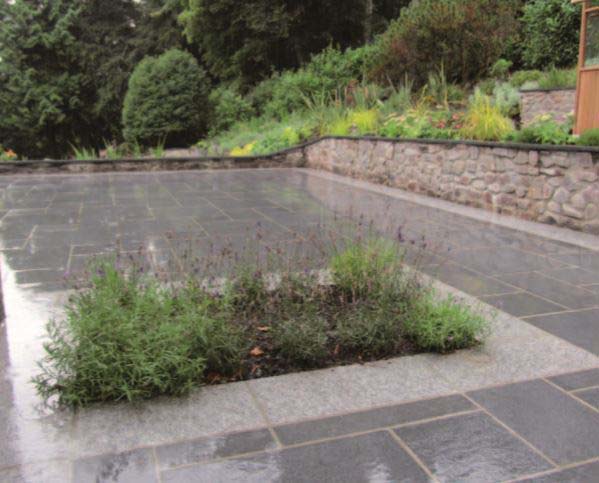 If you are looking for work to be done in your garden, choose Roy Cowie for a reliable, local company based in Aberdeen. They offer a truly professional service and are the proud holders of two Royal Warrants.
Established in 1994, the company has a 65-strong team of dedicated professionals offering a superb first-class service to both residential and commercial gardens in the north-east of Scotland.
No job is too big or too small for this team to handle and they are so confident with their work that no deposit will be required and you will be more than happy with the completed work.
Roy Cowie is an award-winning member of the Marshalls Register of approved contractors.
Only Marshalls registered contractors actually have their work vetted and assessed by a third party, giving you peace of mind that you're engaging with the best contractors in the industry.
Dependable garden and grounds maintenance, their dedicated teams are fully equipped to carry out the tasks of weeding, hedge cutting, grass cutting, shrub pruning, leaf collection and recycling services. They can arrange the best possible time for the proposed work to be carried out – always at your convenience.
Click here to visit the Roy Cowie website.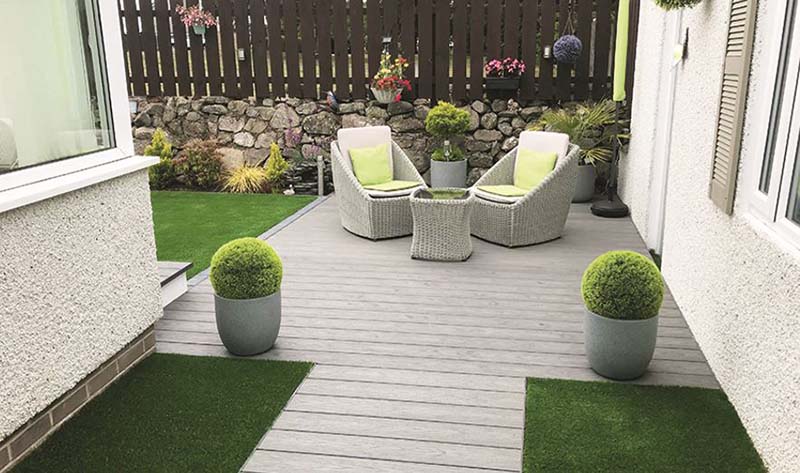 Make your garden the centre of attention with low maintenance uPVC decking and fencing. Featuring woodgrain surfaces that look and feel like real wood, uPVC decking and fencing is durable, strong and unlike traditional timber alternatives it doesn't rot and doesn't require regular maintenance – simply clean occasionally with warm soapy water.
uPVC decking and fencing is designed to be eco-friendly and is made from a high proportion of recycled material. As a low-maintenance product that doesn't require painting or varnishing it also limits the opportunity for toxic chemicals to leach into the environment.
You can make your garden even more hassle-free by choosing low maintenance artificial grass – an excellent alternative to natural grass that can save you precious time and money. Artificial grass is extremely low-maintenance, meaning no watering, no weeds, no moss, no mowing and most importantly – no hassle!  It is also very easy to clean and with good drainage features you can say goodbye to muddy patches.
Artificial grass is an excellent choice for creating a childfriendly environment in your garden for fun and activities – you can also choose to install an impact-softening underlay for extra peace of mind when children are at play.
Located at Thistle House, Woodside Road, Bridge of Don, Aberdeen, the Thistle Windows showroom is open 7 days a week and has a wide variety of decking, fencing and artificial grass on display.
Find out more by clicking here.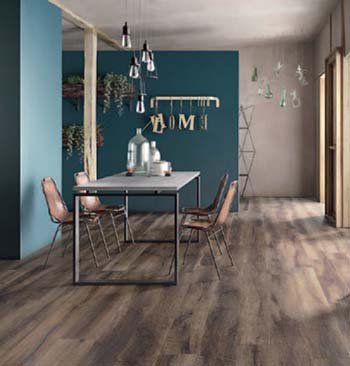 The variety of styles the team at Aberdeen Tile find in ceramic and porcelain tiles make them fit perfectly in any part of the house.
The infinite formats, colours, finishes and sizes and the hundreds of possible combinations make our imagination the only limit for the use of tiles. In addition, with current digital print technology it is possible to imitate woods, stones, marbles and other materials suitable for use indoors and outdoors. Tiles are long lasting and highly resistant to the passage of time, wear and climate changes.
They are easy to clean and need no special care. As the majority of tiles are non-porous they are now being accepted as the best floor covering for allergy sufferers.
Located in Aberdeen city centre, Aberdeen Tile owner Eric Meston said:  "The best way to choose your own perfect design is to visit us! In our extensive showroom you can view the wide range and latest designs with expert service available for all your needs."
Click here to visit the Aberdeen Tile website.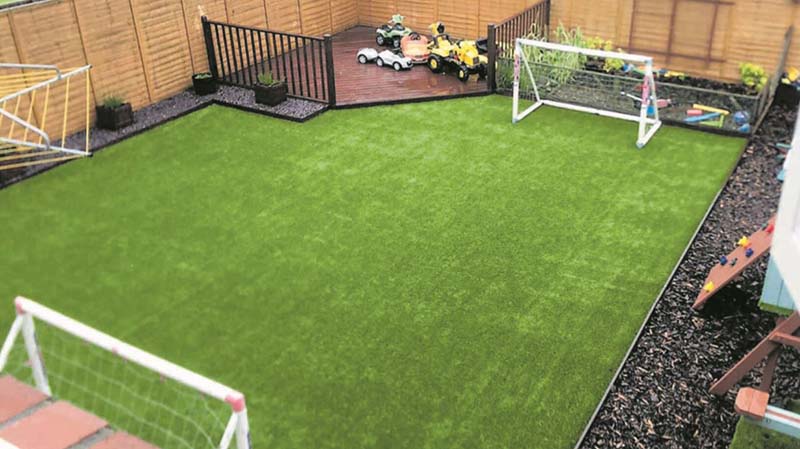 Smart Lawns is a dedicated lawn specialist based in Aberdeenshire who provide artificial turf, which is guaranteed for 10 years against fading and long lasting capability.
They can give you a bespoke, personal service at a price to suit your budget – with many types of artificial lawn samples available to view before ordering.
Maintaining the artificial lawn is minimal, without the need of a mower and use of fertiliser.
Owner Bill Runciman explained: "The other benefit of course is that the person who used to cut the lawn will now have more time to enjoy sitting in the garden itself during the spring! I'm a great believer in a good garden really does make a home."
However, if you prefer to maintain a natural lawn, Bill can bring any size of garden back to life by re-sowing your existing lawn – making it lush green again within six weeks.
Smart Lawns have over 20 years' experience and can offer a variety of landscape styles and edging to get the best out of your garden. Their scarifying machine also provides a great solution to moss your lawn without scalping or damaging the grass.
By carrying out this service during the late April/early May, your lawn will become long lasting over the summer months.
Based in the heart of Aberdeenshire, examples of their recent work can be viewed online at the Smart Lawns website.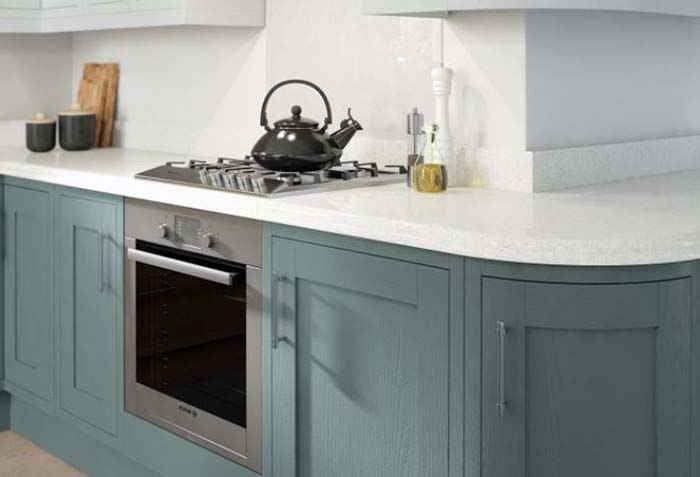 Home Expert offers superior bathroom renovations – from design to completion.
The experienced team members have been proudly serving Aberdeen market for over 10 years. Always listening to customers, they create stunning and functional bathroom and kitchen renovations that are built to last.
It all starts with a short, free and no obligation appointment to determine project's specific needs. Next, the dedicated designers come up with a free design.
Once approved, they deploy a team of experienced, specialists to carry all the works. Importantly, they make sure customers receive the best possible quality service. All the way.
There is always someone from the team in the showroom so they are able to answer any questions you may have regarding your job.
Find out more about Home Expert at their website.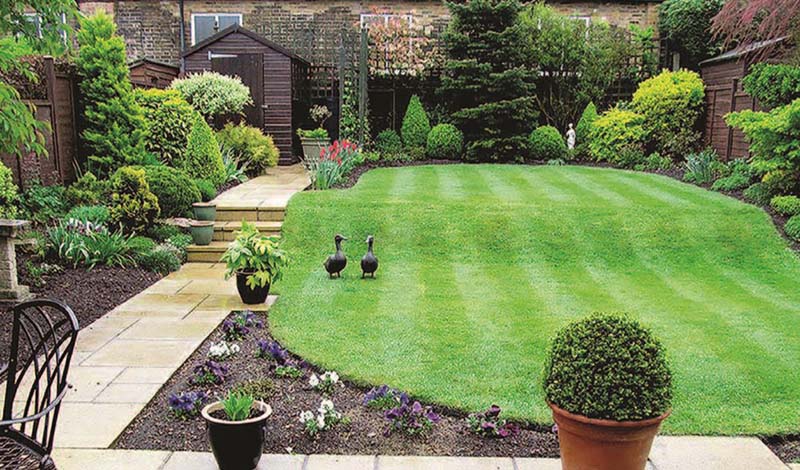 2018 may have been a difficult year for your garden. Extreme weather conditions resulted in lawns that don't look their best.
As we move towards the growing season, now is the time to start preparing your lawn to get the most of it. Green Thumb's seasonal treatments start from just £15.
Due to high demand, book your treatments early this spring to avoid disappointment.
If you think your lawn is beyond repair due to last year's sweltering summer, ask about Green Thumb's Lawn Makeover – the best way to get "The Green Thumb Lawn".
Click here to find out more about getting a free lawn analysis and no obligation quote.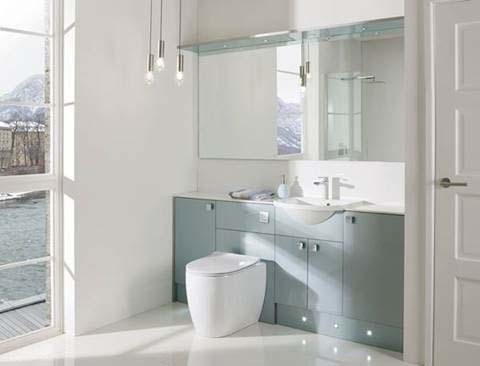 Purebathrooms is set to move their current bathroom showroom from Pitmachie to Insch next month.
The new showroom will be situated on Commerce Street in Insch and will display some new ranges as well as some existing favourites. This May Day weekend sees a relocation sale at their current premises with many ex-display items on offer.
Purebathrooms is a family run independent bathroom retailer offering all bathroom goods, tiles, accessories and more.
A free 3d design service is available and a supply & install is also on offer too where the entire project is taken care of with ease.
The sale event is at Pitmachie, AB52 6RX and is open 9am-5pm Saturday and 9am-5pm May Day Monday. Open as usual and operating as usual right up until the move. Normal opening hours are Mon-Sat 9-5.
For more information contact on 01464 210196 or email info@mypurebathroom.com.
Keep up to date with the latest news on the grand opening of the Purebathrooms showroom here.