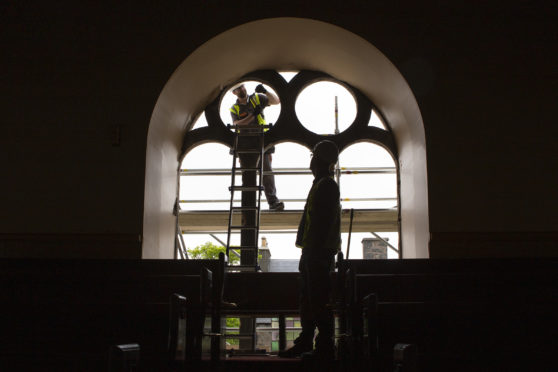 A major restoration project on the historic stained glass windows at Stornoway's St Columba's Church is finally under way after years of fundraising efforts.
Experts are currently removing the first batch of windows for transportation to Prestwick, where they are to be restored to their former glory.
The stained glass windows are understood to have been installed during refurbishment works on the church in 1885, with all windows, bar the west window which was damaged during a storm in 1946, standing the test of time.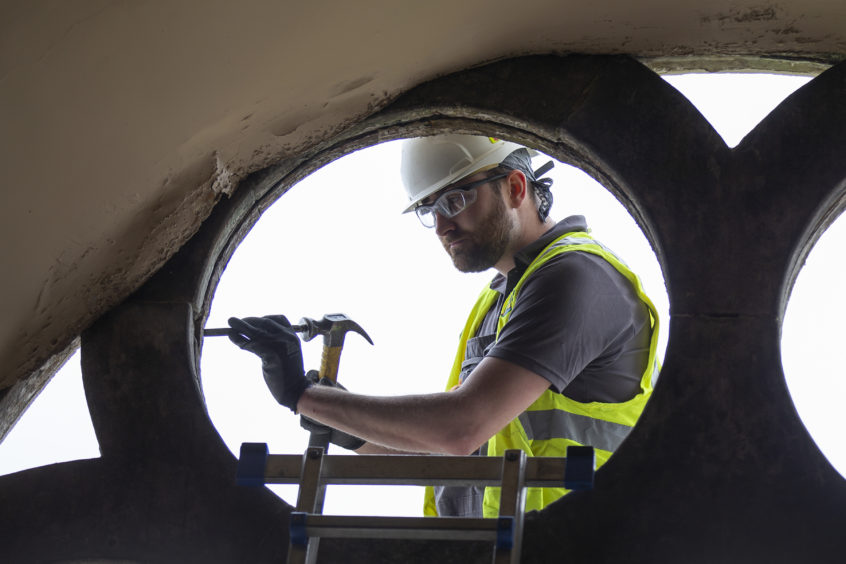 In total, the project is due to cost £150,000 with funds generated by the congregation over the past six years.
Each year the congregation have been hosting two days of giving, which on average have yielded nearly £20,000 each year.
A grant of £30,000 has been awarded by the Church of Scotland General Trustees alongside a £90,000 loan, with £10,000 generated from Third Sector Hebrides.
The final £50,000, which will be staggered over five years, has generously been donated by the community wind farm scheme Point and Sandwick Trust.
Graham Morrison, St Columba's session clerk, said: "Point and Sandwick Trust agreed to assist us because, as the Parish Church, we provide a service to all who need it, whether they have a church connection or not.
"Leaded windows, like all other structures, have a finite lifetime, and these have served well but are now in sore need of refurbishment."
Duncan Mackay, vice chairman of Point and Sandwick Trust, said: "The church is an iconic building, probably the oldest in Stornoway, and being the Parish Church we at Point and Sandwick are pleased to help the fund for window repairs."