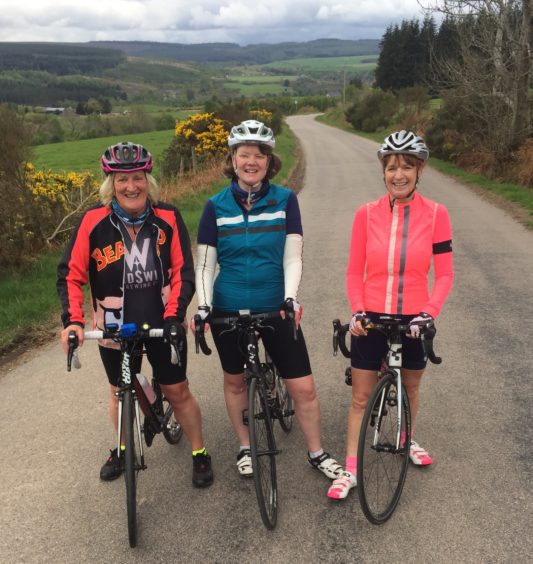 A new cycling challenge has been launched to raise cash for a Moray children's charity.
Cyclists of all abilities can take part in Elgin Cycling Club's run through Moray and Nairn countryside on May 26.
Money raised at the event will go to Abbie's Sparkle Foundation, a charity that provides treats to children living with cancer across the UK.
Two routes suitable for road, hybrid, commuter and e-bikes have been planned.
The 100k route leaves Elgin Football Club and heads towards Pluscarden, Half Davoch , Ferness, and Nairn before returning to Elgin.
The 50k run will take the back roads to Pluscarden, Rafford, Kinloss and back.
Linda Smith, one of the organisers, said: "This event is not a race but is a challenge.
"These courses will test both experienced and novice cyclists, but the main aim is to raise money for a great cause while having fun, cycling through fantastic countryside in the company of fellow cyclists."
It is a self-supported event, so cyclists should make sure to have a phone, pump, basic tools and spare tubes.
There will be back riders – two cyclists riding at the rear to make sure no one is left behind – and a support vehicle in case of an emergency.
To register, visit www.eventbrite.co.uk and search for Abbie's Sparkle Foundation Charity Cycle.