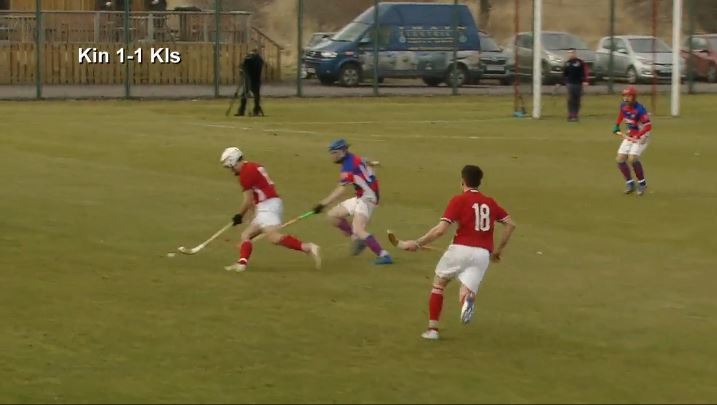 It is a condition which steals away people's memories and deprives them of things which they used to take for granted.
But, although cases of dementia are on the increase in Scotland, various projects are being implemented to help those diagnosed with it and their families.
Badenoch Shinty Memories Group, a new community group, set up in the wider shinty community under the umbrella of the national organisation Shinty Memories Scotland, is launching a new heritage post in collaboration with the Highland Folk Museum.
The scheme has evolved from the Sports Heritage Scotland initiative, involving shinty's governing body, the Camanachd Association, Alzheimer Scotland and five other sports. Archive material and other resources – including links with sports such as curling and golf – are being used to help people with dementia and people living with other mental health issues such as depression, remoteness and loneliness.
BSMG will now be supported with funding from the Life Changes Trust (LCT), which is funded by the National Lottery Community Fund, to be used in an innovative partnership with HFM, creating an 18-month full-time post initially to support the work of the two organisations in what is recognised as a compassionate community stretching from Kincraig to Laggan and Dalwhinnie.
It will also be working with a range of organisations such as Highland Senior Citizens Network and Alzheimer Scotland.
The strength and success of the venture has evolved through the strong friendship between two great shinty rivals, John MacKenzie MBE, of Scotland and Newtonmore, Sports Heritage Scotland's shinty ambassador, and Donnie Grant MBE, a Kingussie legend who is living with dementia.
In launching the new project, Mr MacKenzie said on Thursday: "Shinty clubs, and the individuals and families associated with them, are aware of many people in their communities who have to meet the challenges of dealing with mental health issues such as dementia, depression, and with loneliness and isolation.
"Club members, past and present, along with their supporters, have a wide reach throughout their playing areas, and being part of the shinty community of interest is accessible to anyone of any age who lives in the area."
Keith Loades, the president of the game's governing body, the Camanachd Association, said: "Tulloch Homes have once again made a key contribution to a significant development in shinty, this time beyond the field of play.
"We all share the aims and objectives of this unique relationship which will enable shinty clubs to play a very important role in terms of community support for people who are very often reluctant to discuss their individual challenges.
"We can all contribute to the project as it develops, sharing our memories and helping those who may have difficulty doing so and I look forward to further expansion of the work which is being done so successfully in Badenoch."