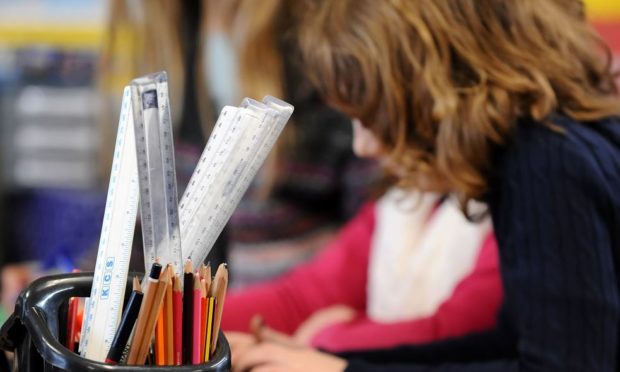 The bank of primary school teachers in the isles appears to be running dry after Shetland Islands Council failed for the "first time in a long time" to recruit to a temporary classroom job.
Director of children's services Helen Budge told this week's meeting of Shetland Islands Council's education and families committee that the lack of supply teachers was "very, very concerning".
It came after committee chairman George Smith warned that education in Shetland may need to be redesigned if the service does not get a larger slice of the budget amid increasing workloads.
"We canna keep stretching the piece of elastic or it will break," he said.
Mrs Budge's admission on the teaching supply came after councillor Catherine Hughson expressed concern over recruitment and retention of staff.
Mrs Budge said no-one came forward for the recent contract, which was for cover up until summer.
She said that as a result the next intake of probation teachers for next term was "really important".
Recruitment problems with teachers has historically been in areas of speciality like secondary subjects and not primary school classrooms, which have usually enjoyed a strong bank of supply staff.
Mr Smith's warning over education budgets, meanwhile, came as members discussed the Scottish Government's plans to "empower" headteachers by giving them more responsibility.
Inspections have been carried out across Scotland, including three in Shetland, to gather evidence before potentially setting things in stone with legislation.
Reports on the findings will be considered by Shetland Islands Council and children's services staff are set carry out a number of reviews in conjunction with this.
They includes reviews of the role of teaching head teachers and the provision of clerical staffing, as well as a look at devolved school management.
There was concern among committee members about the idea of giving more responsibility to already busy headteachers.
Mr Smith said he believed empowerment was "dressed up" in a way of giving more responsibility, but in fact "clearly there's an expectation for people to be doing more".
Committee member Martin Tregonning said he believed the government's plans to empower teachers was "about bypassing education authorities".
He said it was similar to what the Conservatives did in England in the 1990s.
"I think it is being sold to teaching staff as a panacea of freedom," the accountant said.
Smith said it was his view that "we have a government that is entirely about centralising".
He said Shetland needs a "central resource" due to the isles' "economies of scale".
Mr Smith said he hoped eduction secretary John Swinney would not see the need to legislate on the matter, and if it did become law, it would be "island-proofed".
The south mainland councillor reiterated that he does not feel a one size fits all approach would not work for an island community like Shetland.