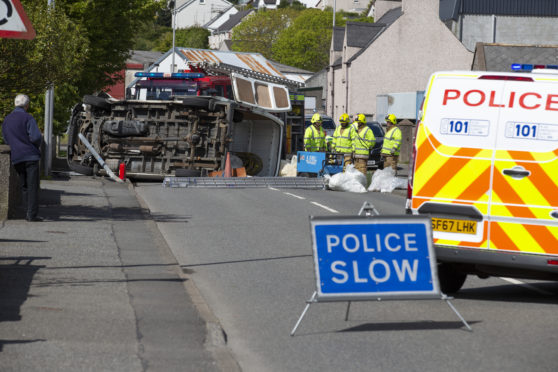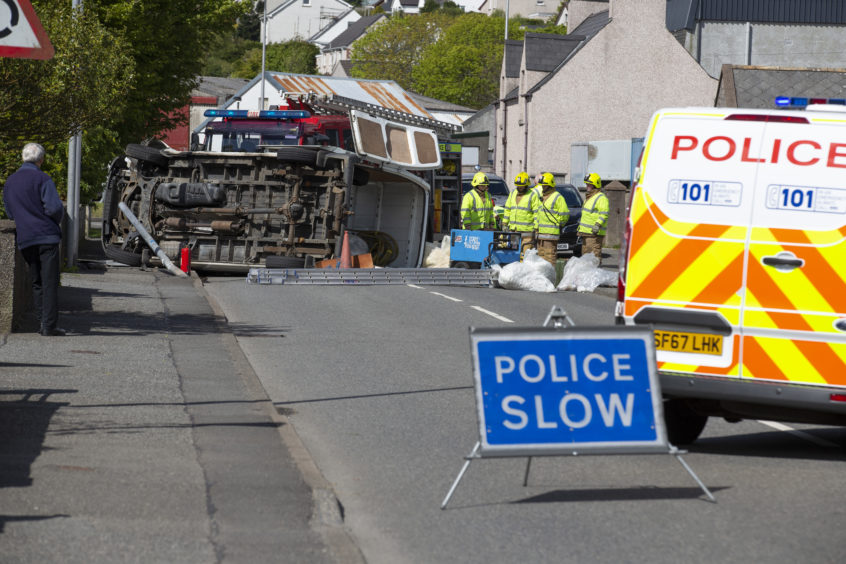 A man has been taken to hospital after a Ford Transit van flipped and landed on its side on a busy Stornoway street.
Leaking fuel from the vehicle sparked safety fears.
The male driver managed to scrambled out of the flipped vehicle.
A road sign on a metal pole was brought down in the collision on Tuesday.
The flipped vehicle came to rest straddling across the roadway – between the pavement beside a row of houses and over the middle of the carriageway.
The driver – the sole occupant of the van – was assisted by fire-fighters at the scene before paramedics arrived.
An ambulance transported him to the local hospital round the corner.
The overturned vehicle blocked the carriageway on Perceval Road North near to the Fusion roundabout.
A Police Scotland spokesman said: "We received a report of an one-vehicle road traffic collision at 11.18am.
"The Ford Transit vehicle overturned and the driver was taken to hospital."
Two Stornoway fire crews were speedily on the scene, having mobilised twenty minutes earlier for a separate car crash in nearby Matheson Road. Nobody was hurt in that incident which involved a Skoda Fabia and a Toyota Aygo.
When the second alert came in they immediately headed to the scene.