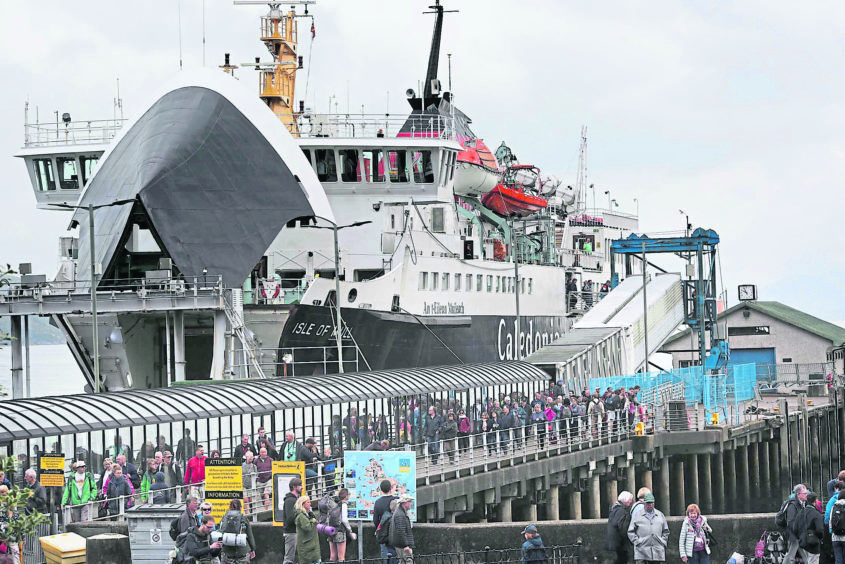 An independent survey on the ferry services to and from Mull has revealed islanders have little confidence in their reliability.
Asked for their impressions on service cancellations and punctuality, 82% of users said the Craignure to Oban route was less reliable than in the past.
Of the 834 people who completed the survey conducted earlier this year, 672 were residents of Mull or Iona.
The study, carried out by Mull and Iona Ferry Users Group, asked questions about the CalMac services Craignure to Oban, Tobermory to Kilchoan, Fishnish to Lochaline and Iona to Fionnphort.
A report into the findings, which have now been presented to Calmac, said: "There is a huge difference in users' satisfaction of each of the four services that operate in Mull and Iona. Lochaline-Fishnish is clearly the favourite route.
"Bottom of the pile is our main route to the mainland – Oban-Craignure. Given a scale between -10 and +10, the average satisfaction score for Oban-Craignure after 834 responses is +1.9.
"The Oban-Craignure service is the least reliable of all services , and judging by the comments, it is declining reliability that is resulting in such a poor score for
the route."
Ferry users group chairwoman Elizabeth Ferguson said: "We didn't want this to be about knocking the service that exists, but we wanted the statistics to say 'this is what we think, and this is why we think it.'"
However, a spokesman for CalMac acknowledged there had been some issues with the Oban-Craignure service but disputed the findings its reliability had worsened.
He said: "We are aware that the Oban-Craignure service has had its challenges recently due to severe weather and the condition of Craignure Pier, but we do not accept that the service's reliability in bad weather is exceptional when compared with other routes in the network."
"Average cancellations on the route in the last 10 years due to adverse weather has been around 4%, with 4.2% cancellations in 2007/08 compared to 3.7% weather cancellations in 2017/18.
"We welcome feedback from customers and our own independent passenger surveys show 95% satisfaction for the route overall and 95% for reliability.
"We regularly meet with the local ferry group and will be  happy to discuss their findings with them."