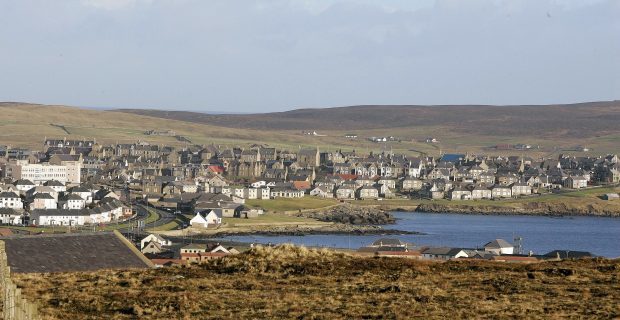 A group of accommodation providers in the North Mainland of Shetland has objected to plans to build a new 91-bedroom hotel in Lerwick, claiming it could threaten the viability of the local sector.
The group, which also recently spoke out against an application to keep the Sella Ness workers' camp open until 2026, says that building a hotel on the Brevik House site would also have the "potential for detrimental material impacts" on the character of Shetland's accommodation sector.
Breiwick Bay Properties Ltd, which is part of Aberdeen-based property developers Ardent Group and features Shetlander Martin Watt as a director, has returned to its plans for a hotel on the site after previously exploring the alternative idea of mixed housing.
Earlier this year an application was submitted to carry out the demolition of the dormant Brevik House and construct the hotel and associated parking after the development gained outline permission a couple of years ago.
A spokesperson for Breiwick Bay Properties Ltd said that as the idea of a hotel development has already been given permission in principle, "whether or not a hotel of this scale is acceptable"- or the previous approved plans for housing – is not something up for consideration.
Shetland North Accommodation Providers, however, has issued a formal objection against the latest application.
In a letter written through agent Hunter Planning, the group – which includes the likes of Brae Hotel, Busta House Hotel and St Magnus Bay Hotel – said the accommodation sector in Shetland is currently experiencing difficulties and uncertainties.
In recent months Lerwick's Queens and Grand hotels were put up for sale, while the Scalloway Hotel has also been listed as its owners look toward retirement.
The company behind the Brevik plans have previously been in talks with national chains about the proposed hotel.
"Many of the existing accommodation providers in Shetland are small, family owned businesses which arguably provide the sector with more than their fair share of local character and distinctiveness," the letter of objection continued.
Lerwick Community Council noted the application and said it was supportive of a development which could help tourism and employment.s