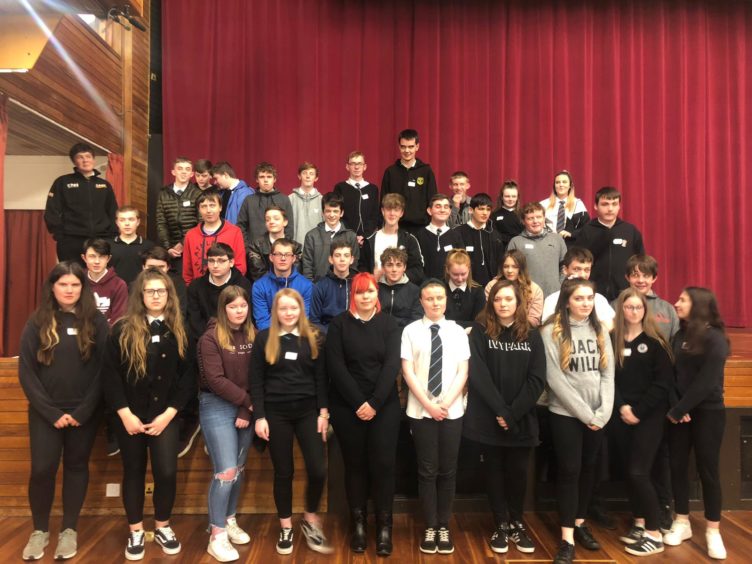 An initiative aimed at supporting young people during study leave has been hailed a success.
Meaningful May is geared toward secondary pupils below the school leaving age, offering them a selection of national qualifications that do not require an external exam.
Workshops have been run by DYW Moray, local businesses and other partner agencies before a two-week work placement, which leads to an employability qualification.
Maxine Scott, education support officer for skills with Moray Council's education department said the programme, now in its fourth year, has been a success.
She said: "Meaningful May is an excellent partnership programme that intensively supports our young people to develop employability skills and consider next steps as well as open their eyes to the opportunities available in Moray.
"The combination of tasks and work placement allows the pupils to gain employability and work placement qualification during the three-week programme. The partnership is key to making the programme successful."
DYW Moray worked with Elgin Museum, Johnstons of Elgin, Moray Leisure Centre and NHS Grampian to arrange a series of work place visits and also organised mock interviews so the young people could experience what it's like.
Sarah Baxter, manager of DYW Moray, said: "To be involved again is great and the whole initiative sums up what DYW Moray is all about.
"Our aim is to get educators, young people and employers all working together so that we create a strong, educated workforce for the region. We also want to make aware to the young people the wealth of opportunities that are available in Moray.
"Meaningful May does what is says, it provides opportunities for youngsters whose timetables are suspended and otherwise may not have a way to spend their time in a 'meaningful' way.
"In the past, we have had young people secure employment by taking part in the Meaningful May work experience opportunities so it is worthwhile and now embedded in Moray's secondary schools' yearly plan."