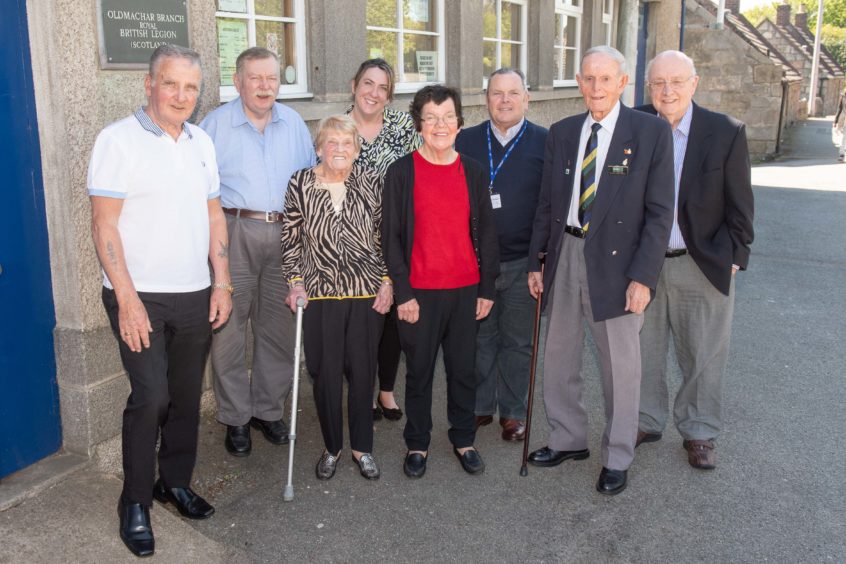 A "groundbreaking" project for armed forces veterans in the north-east is in the running to receive a national charity award.
Unforgotten Forces is a collaboration of 16 organisations, aimed at ensuring the best possible support for older veterans and their families.
It has been shortlisted for the Pioneering Project prize at the Scottish Charity Awards.
The group, which is led by PoppyScotland, was set up to give advice, provide access to healthcare, reduce social isolation and offer respite to those in care.
It has been backed by £4 million from the Aged Veterans Fund, with funding lasting until summer 2020.
Legion Scotland, SSAFA and Age Scotland are part of the project along with causes including Action on Hearing Loss, Scottish War Blinded, and Citizens Advice Scotland.
The partnership is behind the veterans community support service, which arranges events for ex-service personnel across the north-east.
Emily Clark from the Aberdeen, Banffshire and Kincardine branch of Legion Scotland said: "The Unforgotten Forces consortium is a shining example of ambitious, innovative collaboration.
"Bringing together 16 distinct and diverse organisations with a single focus was no easy feat.
"However all of the Unforgotten Forces partners are committed to a coordinated, collective effort to ensure Scotland's older veterans and their families receive the best possible support.
"This has been a groundbreaking project with life-changing results."
Winners will be decided by an online poll – votes must be cast at
scvo.org/scottish-charity-awards
before tomorrow's deadline.
The result will be announced at a ceremony in Edinburgh next month.