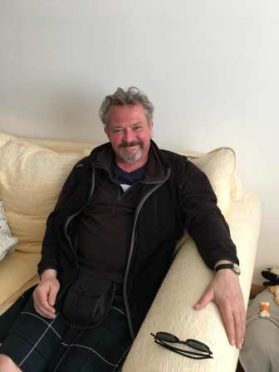 Mike Hoy is about to make his 100th donation to the Scottish National Blood Transfusion Service.
But the Orkney-based care worker has expressed concerns at how islanders are being forced to undertake lengthy and expensive trips to the mainland to give blood.
The 62-year-old has been providing donations since he was 18. But after moving from Edinburgh to Kirkwall in 2008, he has found it increasingly difficult to continue his commitment to the NHS.
Early in June, he will reach the century mark, but only after catching the ferry from Orkney to Aberdeen and travelling down to Edinburgh thereafter. And, although he remains determined to help the health service – and he is participating in a Kiltwalk event in September for charity ENABLE – he said it was "high time" that health authorities recognised the problems for potential donors on Scotland's islands.
Mr Hoy said: "There was never any difficulty when I was living in Edinburgh and I'm somebody who believes that people should try their best to give blood.
"But since relocating to Kirkwall, I've found it increasingly difficult and I can't believe the NHS couldn't come to some arrangement which would help solve these issues.
"They trialled a donor session in 2009 and there was a really good response from people up here, with many giving blood for the first time. But since then, we've had to travel to the mainland and it is a long way to go.
"This doesn't just affect Orkney. We're talking about Shetland, the Western Isles, and other islands. I want to encourage everybody to give blood. But it isn't easy."
Lynne Willdigg, associate director of the SNBTS's Donor and Transport Services cited "logistical challenges" as the reason why the service wasn't available on the islands.
She said: "First of all, I'd like to congratulate the donor for coming to make his 100th donation. It's an incredible achievement, and he will have saved or improved the lives of up to 300 people.
"The issues with collecting in the islands are actually less to do with the actual collection than transporting it back to the mainland for processing.
"Blood needs to be transported under strict temperature-controlled conditions and within strict time frames to make sure it can be manufactured into blood components to benefit patients in Scotland.
"Normally, blood must be returned to our processing and testing site within 22 hours of the first donation starting. The manufacturing process at our labs must then be completed within 24 hours.
"Meeting these time constraints proved challenging in the past due to adverse weather, road and ferry delays, and meant that on several occasions  – when we did still collect in the Northern and Western Isles- the donations arrived outwith this time limit."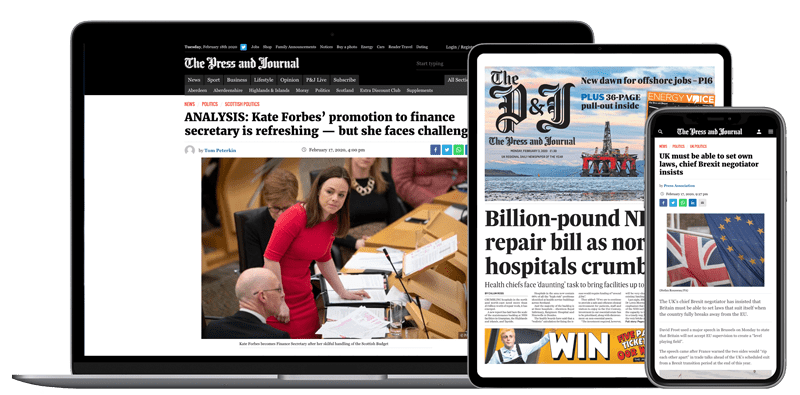 Help support quality local journalism … become a digital subscriber to The Press and Journal
For as little as £5.99 a month you can access all of our content, including Premium articles.
Subscribe