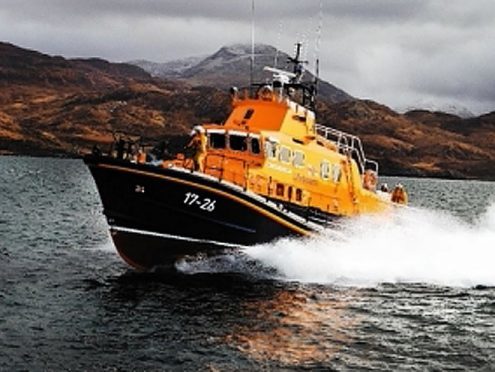 The Coastguard called on the volunteer RNLI crew in Mallaig to help a yacht in difficulty near to the harbour, this evening.
The call came in at 6.55pm to the Coastguard control room in Stornoway, who asked the crew of the Severn class lifeboat to aid bringing the boat into Mallaig harbour.
A spokesman for the Coastguard said: "We were called at 6.55pm to a broken down yacht close to Mallaig harbour.
"We are helping to bring her into harbour."