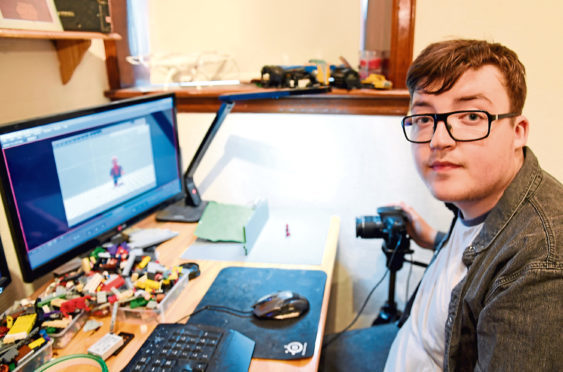 A chilling Lego-inspired reimagining of one of the year's biggest horror releases has captured the imagination of US film executives.
Darren Taylor, 20, originally from Shetland but now resident in the Granite City, has previously gained praise for his recreation of a trailer for a "Spiderman" movie.
But now his work has moved up a notch after executives connected with the forthcoming blockbuster "IT Chapter Two", starring James McAvoy, Jessica Chastain and Bill Skarsgård, backed Mr Taylor's trailer for a new film adaptation of the novel by horror maestro Stephen King.
The youngster, who spends many hours every day perfecting his craft at his home in Aberdeen, told the Press and Journal he was thrilled with his response to his latest production, which has been commended by the likes of 20th Century Fox and Glen Mazzara, the executive producer of "The Walking Dead".
Mr Taylor said: "It took me a week of long nights to do it properly and I tried to capture every detail I could.
"Something different I did this time was trying to remake the facial expressions of the actors on the Lego to make it even more accurate to the trailer.
"It made it much more time-consuming but very worthwhile and the response from those who have seen it has been terrific."
The trailer has been a smash hit on the internet, being shared far and wide – with even The Walking Dead's Glen Mazzara and 20th Century Fox sharing it.
Mr Taylor added: "Barbara Muschietti, one of the producers of IT Chapter Two, has also seen my recreation and really liked it.
"That's pretty mind-blowing."
Mr Taylor appreciates the virtues of patience and has a meticulous attitude to his vocation.
Sometimes it takes days to create a few seconds of magic and, occasionally, scenes which look superb on paper don't work in practice.
But while his videos require many hours of painstaking preparation and shooting, combining stop-motion photography and CGI, he is clearly in his element around gizmos of every description.
IT CHAPTER TWO – Official Teaser Trailer IN LEGO https://t.co/TNeHIayeMi via @YouTube

— Glen Mazzara (@glenmazzara) May 20, 2019
He is now focused on pursuing a career in the industry and isn't daunted by the prospect of having to chase his ambitions all the way from shoestring budgets to Sunset Strip.
Mr Taylor said: "My main goals are to get more experience locally and gradually work my way up to becoming a film writer and director.
"It will not happen overnight, but I am very, very happy with how things are going."
IT Chapter Two is expected to be released in UK cinemas on September 6.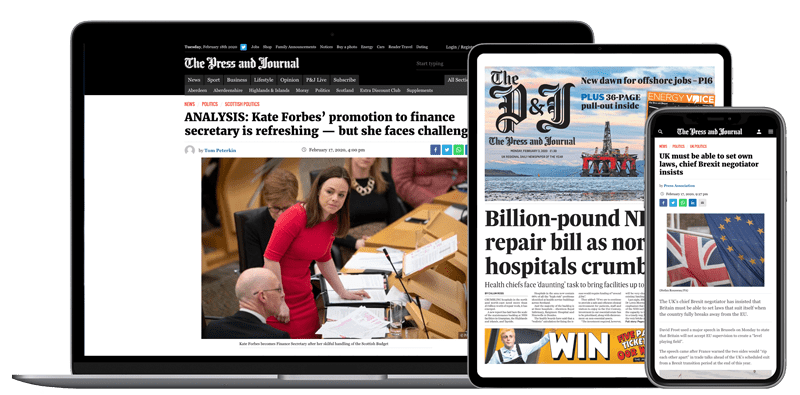 Help support quality local journalism … become a digital subscriber to The Press and Journal
For as little as £5.99 a month you can access all of our content, including Premium articles.
Subscribe