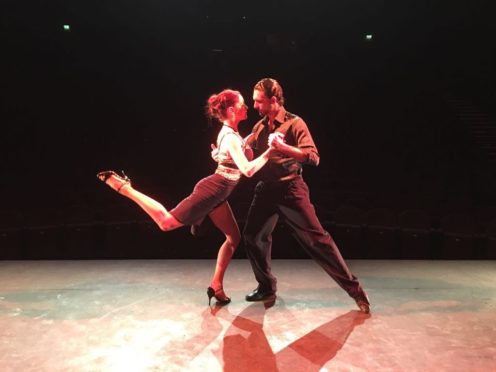 The woman who teaches the stars to tango on Strictly Come Dancing will offer a masterclass in Aberdeen next month.
Choreographer Alexandra Wood will be joined by Guillermo Torrens, who is another well-known tango dancer, when she visits the city on Saturday, June 8.
Both have taught and performed in many famous tango venues and theatres in Buenos Aires, and they each have their own tango schools.
Together they have performed and toured with Vincent and Flavia's Midnight Tango Show, and danced at the BBC's Classic Brit Awards at the Royal Albert Hall in London.
The event is being run at the Northern Hotel and, besides the performance, there will also be dancing workshops.
The event will conclude with a performance from the two VIP guests.
Organisers say there is an "increasing number" of Argentine tango dancers in Aberdeen.