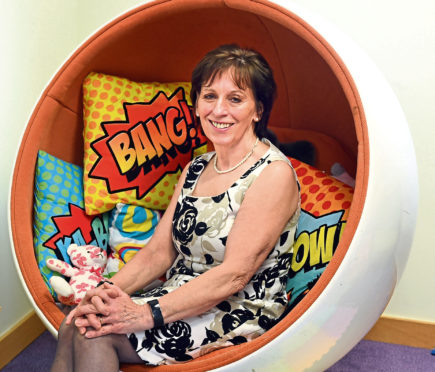 There's not much that a cup of tea can't solve, or so the saying goes.
Rita Stephen has lost track of the number of brews she has lovingly made at Clan House in Aberdeen.
She has been ready and waiting every Monday without fail for the past decade.
She is one of 400 volunteers across the north-east who give up their spare time for CLAN.
The charity provides emotional and practical support for people affected by cancer, alongside their family and friends.
From shop volunteers to fundraisers and support workers, there is an army of people who enable CLAN to offer its services.
Volunteers Week, which commences today, offers an opportunity to say thank you to the thousands of volunteers across the UK.
Not only does the event highlight the impact volunteers have on the third sector, it is also a chance to find out why the experience can be so rewarding.
For Rita, volunteering at CLAN has become an important part of her life.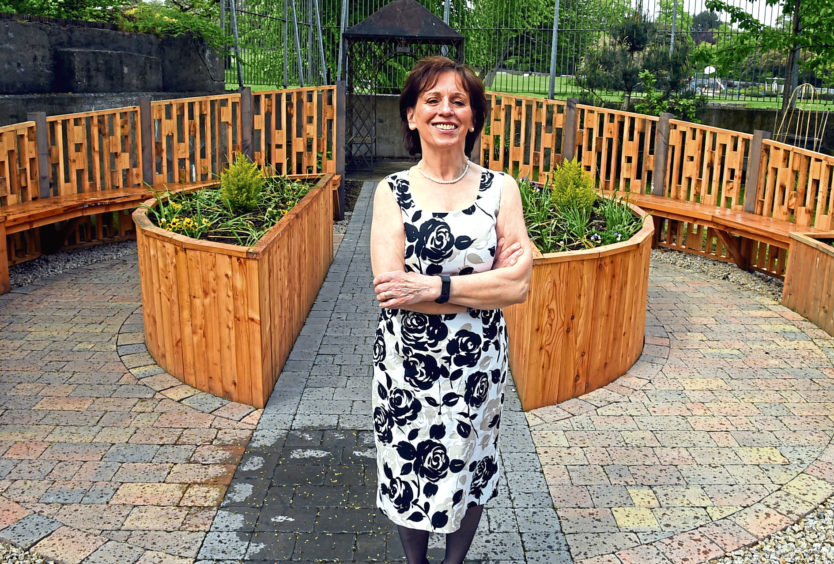 From meeting fellow volunteers to the joy of helping others, she believes people from all walks of life can benefit from volunteering.
She is trained to give emotional and listening support and believes the experience has been "humbling".
With a warm smile and ready supply of biscuits, Rita greets people from the moment they walk through the door.
"I was approached by CLAN to be an ambassador when I was head of economical development at the council," said Rita.
"I wanted to fully understand what CLAN was all about and grasp what services it delivered.
"I became involved gradually.
"I started volunteering at events and selling raffle tickets.
"Then I underwent rigorous training to become a support worker, providing emotional and listening support.
"I find the ice breaker is to offer a cup of tea or coffee.
"Ironically I don't actually like either beverage.
"It certainly helps to put other people at ease though.
"The training equipped me with the right skills but I wouldn't be human if I didn't think about people once I've gone home.
"A wide variety of people come to CLAN and we aren't just here to support people with a diagnosis.
"We are also here for their families and friends.
"I remember one time there was a young lad who was practising for a school debate.
"His mother rang me the next day to tell me he had won the competition.
"It is moments like that which really stay with me."
Rita is also fluent in French and Spanish, which has come in handy on several occasions.
"English may not be the first language for some people who come through the door," she said.
"That can be quite a scary experience, so I am on hand to help.
"The concept of coming to CLAN can be quite overwhelming to some people.
"I am not here to give advice but I can listen and support you.
"Once people are through the door and they understand how CLAN can help them, they overwhelmingly say the same thing.
"They wished they had come sooner."
A percentage of people who Rita comes across will be dealing with a terminal diagnosis.
She believes these encounters can be uplifting and have altered her outlook on life.
"People may come through the door knowing their diagnosis is terminal, or they may be told this having reached a certain point in treatment," she said.
"It is a rollercoaster of emotions which they need to process.
"Obviously it is challenging.
"I find that people with a terminal diagnosis are often the most positive, and I have had some wonderful conversations over the years.
"There are, of course, many people for whom treatment is successful.
"Sometimes I see them in the supermarket and they often give me a nod and a big smile.
"It is unspoken between us, I let them know in my own way that I am so very happy for them."
Rita can also signpost people to the wide variety of services which CLAN offers.
The charity offers complementary therapies such as reflexology, with the sessions provided by trained therapists.
There is also a salon with a wig styling service, counselling sessions, support groups and a sensory garden.
"I always come away from CLAN feeling very privileged to work with such inspiring people," said Rita.
"Volunteering has changed my outlook on life.
"It is a reminder to be grateful for what I have and I feel very fulfilled through my role here.
"I would encourage anyone to give volunteering a go.
"Don't think about it. Just do it."
There is a wide variety of volunteer roles available at CLAN, from drivers to shop volunteers. For more information, visit www.clanhouse.org/volunteering You can also contact the volunteer coordinator on 01224 647000.