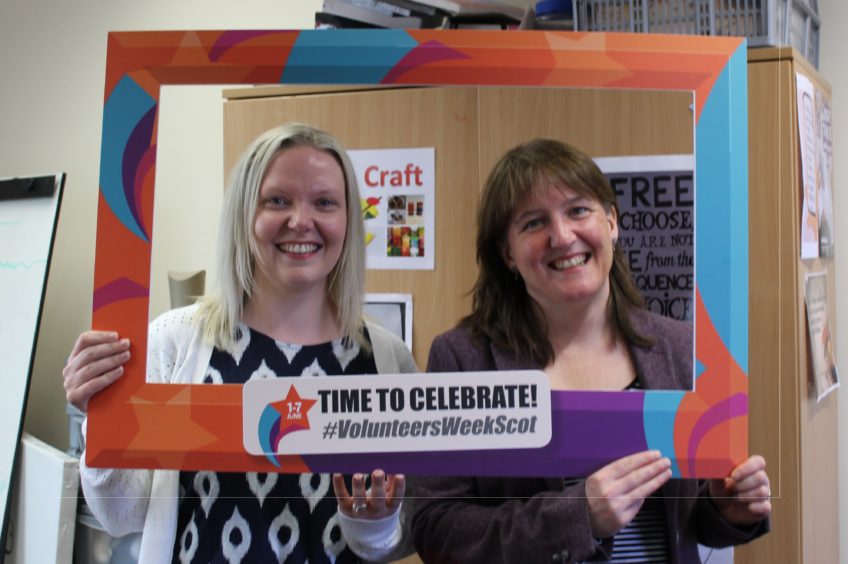 Volunteers who give up their time to help troubled young people in Moray have been praised by the Scottish Government.
The Aberlour Child Care Trust offers a mentoring service from its base in Elgin to help improve the wellbeing of those aged between 12 and 25.
Maree Todd, minister for children and young people, paid a visit to the trust yesterday during the charity's regular volunteer-led baking and music group sessions.
Those sessions are designed to give participants the chance to come together and develop crucial social and life skills.
While there, she praised those who gave up their spare time to help out and encouraged more locals to take part in the rewarding scheme.
The minister said: "I feel incredibly humbled to meet some of Aberlour's volunteer mentors and the young people whose lives have been touched by them.
"From chatting with everyone involved in the service, it is clear how rewarding and beneficial an experience it is, not only for the young person but for the volunteer mentors as well.
"Growing up is tough and often young people just need someone who isn't a relative or a friend to talk to.
"A consistent and reliable role model, who has only their best interests at heart, can be exactly what a young person needs to succeed.
"I'd like to thank all of the volunteers I have met today for giving up their time to make a difference in someone else's life and to everyone at Aberlour for all the valuable work they do in the community."
Over the past year, the Aberlour mentoring service has trained 22 volunteers and worked with 17 young people living across Moray.
Volunteers are matched with vulnerable youngsters who have been identified as needing extra support for a number of reasons, including social exclusion or family difficulties such as their parents going through a divorce or a family member struggling with addiction.
Jennifer Reston, head of volunteering at Aberlour Child Care Trust said: "Across Moray we have a lot of young people who could really benefit from volunteer support.
"We are actively recruiting for volunteer mentors, people to help us run group activities and to drive our young people to our groups to help them combat social isolation and improve their wellbeing."