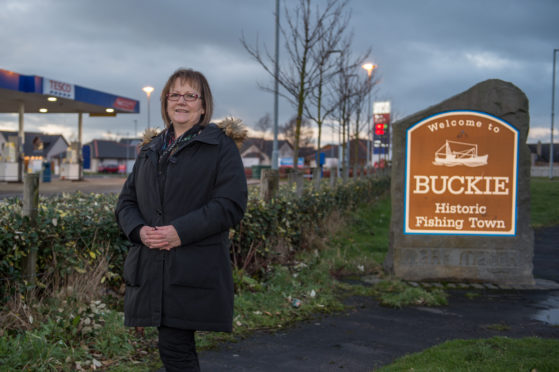 Moray Council has been urged to consider building more affordable housing in rural areas to ensure towns do not become too congested.
Work to build 250 affordable homes on sites in Elgin, Keith, Buckie, Mosstodloch, Hopeman and Aberlour is due to begin soon, with the projects completed by 2022.
The £9.7million scheme is being funded by the Scottish Government.
But last night, Buckie councillor Sonya Warren suggested the local authority should consider an alternative approach, by working closely with landowners and developers to bring affordable schemes to smaller settlements such as Portgordon, Portknockie or Findochty.
She said: "If we continue to purely focus on the areas where housing is already being built, we are going to continue to put more and more pressure on schools and infrastructure in those areas.
"By working innovatively with developers and landowners, we can support the vitality of smaller, more rural areas.
"In my ward there are a number of small areas that have been accepted into the development plan for housing development. I believe that these should be assessed and developers should be encouraged to look at ways to bring these sites forward as a matter of priority."
The local authority re-affirmed its commitment to building more affordable homes to lessen the pressure on the housing list in the region, with more than 3,000 people waiting for a property.
Plans are in place for two new regions of Elgin to be built in Findrassie and Bilbohall while construction is currently under way on new properties in Barhill Road in Buckie and Forsyth Street in Hopeman.
Chairwoman of the communities committee, Louise Laing insisted that they were doing their best to house people as soon as possible.
She said: "The council has ambitious targets for increasing the levels of housing in Moray and these targets are based on the housing needs and demand assessment.
"I am sure, however, that council officials will listen to innovative proposals for areas designated for housing, especially if it helps meet the objectives of the local housing strategy."