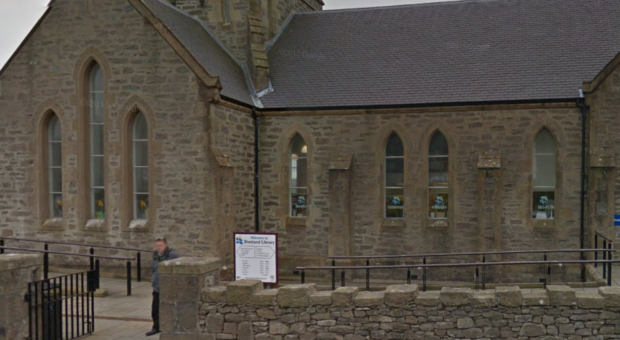 The current library in Lerwick could become the new home for council meetings if lending services move back to their old building a stone's throw away at Hillhead.
The idea comes amid long-held frustration that the current council chamber downstairs in Lerwick Town Hall is not fit for purpose.
Councillors will be asked at a meeting of the full council this week to approve proceeding with a previously agreed library refurbishment project that would see services move out of the current St Ringan's building and revert back to its old location.
Shetland Islands Council's assets, commissioning and procurement manager Robert Sinclair, however, says in a report that the estimated cost for this has now increased to around £1.6 million – meaning councillors would have to approve spending another £722,221 as only £900,000 has been budgeted for it so far.
The increase in its projected price is down to a rise in construction costs since the proposal was first approved in 2015, particularly for mechanical and electrical services, and an underestimation of fees and recharges.
---
Local and Proud: Follow our new Facebook page dedicated to the Highlands and Islands
---
The main library service has been located at the former St Ringan's church since 2002, but it also operates from the adjoining learning centre as well as the old library building nearby.
Staff say the proposal to bring library services back under one roof in the old building would be more efficient than the current set-up.
With the highest lending rate per capita in Scotland, Shetland Library continues to be a popular council service.
Original proposals to revamp the whole of the old building were approved by councillors in 2015 but that refurbishment was never carried out when staff were decanted into the building after the local authority's headquarters at 8 North Ness was evacuated over safety fears.