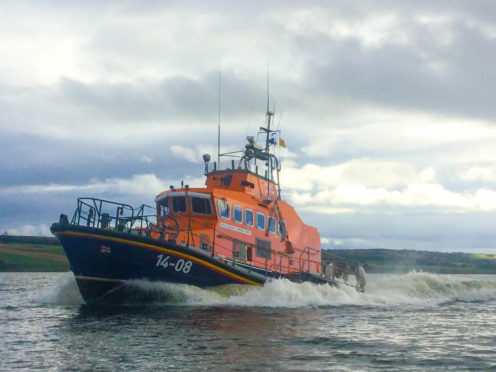 A rescue operation was launched yesterday morning after a fishing vessel reported it was taking in water near to St Ninian's Isle off Shetland.
As a result of the incident, the Coastguard Operations Centre in Shetland paged Aith lifeboat to assist shortly after 9.50am.
The crew of the Aith lifeboat arrived on scene to aid the fishing vessel, known as Scottie's Pride, at about 11.40am.
Crew members aboard had been frantically trying to address the issue prior to the arrival of the lifeboat.
Initially, it was thought the vessel would require a tow, but a spokeswoman confirmed this was not required.
She said: "The crew of the Aith lifeboat arrived on scene to assist the vessel.
"The lifeboat's pump was put aboard the vessel and they were able to clear some of the water and make their own way to Scalloway.
"The lifeboat crew stood by the vessel on her approach, before they arrived in port around 2pm.
"The vessel has been removed from the water by crane for repairs."
It is believed the vessel had hit a submerged object, resulting in the damage and leading to water being taken in.