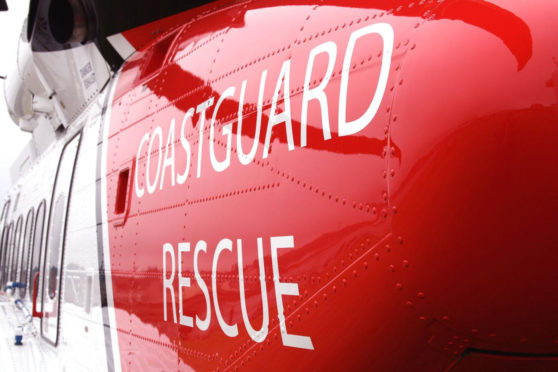 A fishing vessel was taken safely to shore with the help of a local lifeboat off Shetland.
The Scottie's Pride was sailing just south of St Ninian's Isle shortly after 9am when it careered into the rocks causing damage to the main hull of the ship.
The crewman onboard the creel vessel raised the alarm at 9.55am requesting urgent assistance from the local lifeboat crew.
A spokeswoman from the Maritime and Coastguard Agency said: "The inshore fishing vessel hit rocks just south of St Ninian's Isle so although the onboard pumps were pumping the water out but they wanted some assistance – at which point they launched Aith Lifeboat."
Volunteers from the local lifeboat crew leaped into action before arriving at the scene at 11.30am, to assist a salmon well boat the Ronja Carrier with the ongoing rescue effort.
The nearby vessel had already established a pump onboard the Scottie's Pride in an effort to dispense water from its hold by the time the crew turned up.
As the RNLI Charles Lidbury pulled up alongside the boat, the crew transferred their pump onto the vessel along with crewmember Hamish Hunter – who has volunteered with the crew for more than 20 years.
The lifeboat swiftly escorted the Scottie's Pride back to shores of Scalloway Harbour with Mr Hunter remaining on board, trying to dispense the last of the water.
The casualty vessel arrived into Scalloway at 2pm on Thursday, before being lifted out of the water by a crane to enable a review to take place to establish the extent of the damage.