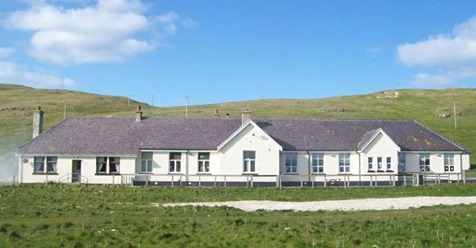 Western Isles Council has been urged to scrap plans to shut a primary school kitchen after temporary repairs managed to get its ventilation system back in working order.
Local MP Angus Brendan MacNeil has called for the authority to reverse "sudden plans" to close Eoligarry Primary School canteen on Barra.
The controversial decision was made after the school cook raised concerns regarding ventilation in the kitchen only to be told the situation was so severe that the facility would have to be closed, and her job would go.
The council has argued that the system would cost £5,100 to upgrade and has instead formed plans for meals for the 19 pupils to instead be prepared at Castlebay School.
There are proposals in place to close Eoligarry entirely and relocate the children to Castlebay when the latter has undergone a refurbishment.
But Mr MacNeil yesterday claimed that the figure quoted was "astronomical" and said the repairs were sufficient to keep the Eoligarry canteen open until the move.
He said: "After years of school meals being served up in Eoligarry, the council was planning to close it saying the cost to replace the ventilation system was too expensive at £5,100.
"However, a look online indicated that replacing the whole system would only cost £800 – so I have no idea where these astronomical figures are coming from.
"It now looks like they will need to rethink the plans altogether because the system has been fixed, so there is no need to close down the kitchen after all."
The SNP politician added: "The kids in the school love the cook, Flora Campbell, and her food.
"Why would anyone want to take that away from the children?
"What we need now is for the council to apologise to the children and their parents, and stop this plan to close the kitchen immediately."
The authority last night explained that "some repair work" was carried out on the ventilation system during a recent inspection but said it was "not possible to bring the system up to the standard required, and to create an acceptable environment".
A spokesman said: "Therefore, the situation remains the same."
The council previously explained that all schools in the Western Isles will have the same menu from August and children in Eoligarry will get the same meals as other schools.
The spokesman added: "Our policy is to avoid redundancy of staff where possible.  On this basis, staff affected have been provided with redeployment opportunities."