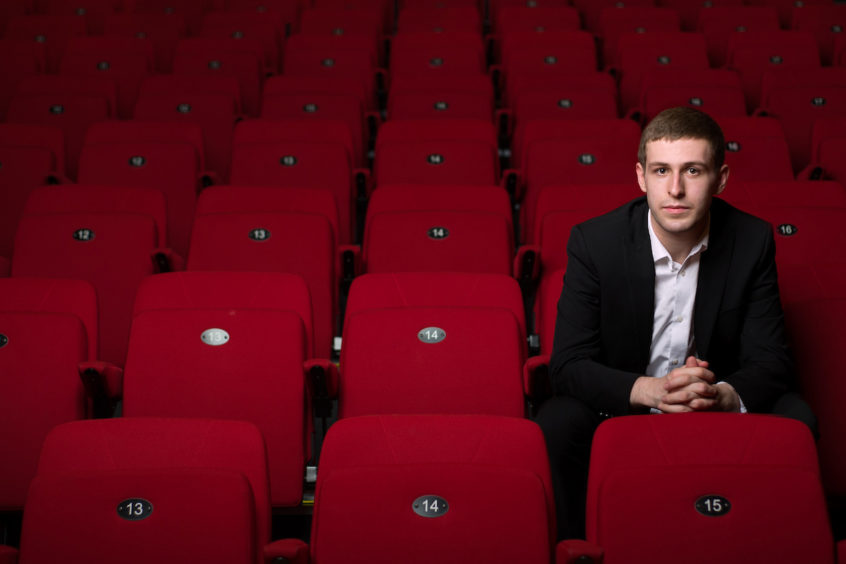 A Moray musician hopes to use his contacts to bring big names to the region after forming his own production company.
Ryan MacKenzie, 24, is one of the brains behind the popular Let it Snow musical event which takes place in Elgin every winter.
Now, he has branched out and created an organisation called Forte Productions which he aims to utilise to put on regular shows and concerts throughout Moray.
Eventually, the Buckie native would also like to use the business for community events, such as teaching school pupils and getting them on stage to perform.
Mr MacKenzie said: "We have a long list of ideas, and as a creative person who wants to do everything at once, it's hard not to go all in with too much too soon.
"Once we have our first few artists booked, the main priority for us is getting our outreach work off the ground – as that is where we can really make a difference in Moray. Hopefully we'll be ready to kick it all off later this year."
Mr MacKenzie studied at the Royal Scottish Conservatoire and has performed with the likes of Pixie Lott, Susan Boyle and theatre producer Sir Cameron Mackintosh.
The talented musician has played piano for them, and can also conduct an orchestra.
In order for him to found his own production company at such a young age, Mr MacKenzie went to Moray Business Gateway for advice on becoming an entrepreneur.
Working with adviser Craig Robertson, he has created a strong business case and is looking to progress with his plans.
He said:  "Craig was always the first person to highlight the positives, which was so encouraging when getting Forte off the ground.
"When we first started Let It Snow none of us knew what we were doing, but we made it happen and have somehow managed to build it into this huge event that now happens every year.
"Craig always reminded us of that, and that we were clearly doing something right to make that happen."
Mr Robertson added:  "I'm optimistic we'll make a businessman out of Ryan one day.
"He really has developed throughout the process, he's a great listener and has really soaked up all the advice Business Gateway has provided."