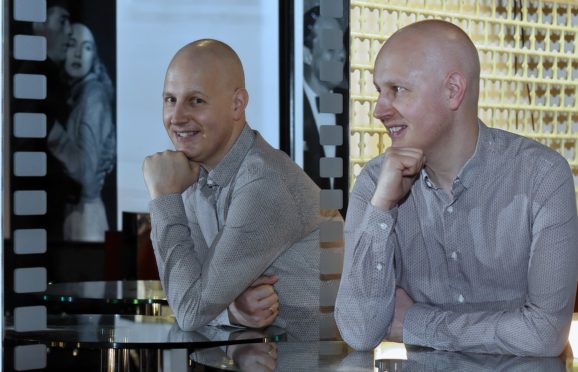 Keith Cowe has a very personal reason for getting involved in the Red Run to raise funds for Friends of Anchor.
In 2016, he was treated for testicular cancer at Aberdeen Royal Infirmary and was 'hugely impressed' with the work done by all the staff and volunteers in the Anchor Unit. So much so that he was one of the inaugural Brave models who took to the catwalk at the Beach Ballroom the following year.
The 42-year-old from Kintore is now one of the race directors for the Intellicore Red Run, which takes place at Fetternear in Kemnay this Sunday. And with more than 650 participants involved in a variety of events, comprising a 5k run, a 10k race, a new combined 5k and 10k 'Regal Red' challenge, a 5k walk and a couple of new children's races 'The Red Rascals', he is confident the day will amass plenty of money.
He said: "At the first Red Run in 2017, I ran the 10k, my first after completing treatment and used the opportunity to give something back to Friends of Anchor.
"As someone who has personal experience of the great work which FoA does, I am only too aware of the difference which every penny makes towards helping support those in the north east who are affected by a cancer diagnosis.
"The event has already raised £24,000 over the past two years and we are confident that the proceedings in 2019 will add a significant amount to that total.
"It's a fantastic family event, in a beautiful rural setting with a great opportunity to make a huge difference to people who really need the support."
Mr Cowe has worked hard to promote the Anchor Unit and has urged people in the region to cheer on those who have committed to the walks and races.
He added: "All the routes begin at Fetternear Hall and the runs take place partially on open public roads which will be heavily marshalled and well signposted.
"We are extremely grateful to a host of local businesses that have shown us support and sponsorship – their generosity has covered most of the cost of the event and will allow us to pass on the majority of the entry fee money direct to Friends of Anchor."