One of Aberdeen's oldest buildings has organised a poignant memorial to those who fell in wars in the 20th century and those who continue to carry out military service in the 21st.
The Kirk of St Nicholas, which dates back to the 12th century, will be staging a display of There But Not There silhouettes in support of Armed Forces Day later this month.
The glass carvings were created in remembrance of the 100th anniversary of the end of the First World War and are now being used as a reminder of the continued service and sacrifice of members of the armed forces and their families.
Reverend Stephen Taylor, minister at the church, said it was important to honour those who have made sacrifices in war at home and abroad – not least those who are continuing to help keep the peace in foreign conflicts.
He said: "As part of this reflective event, we would like to remember local members of the armed forces, present or past, and their families.
"If anyone would like to share their story, then we would invite them to get in touch."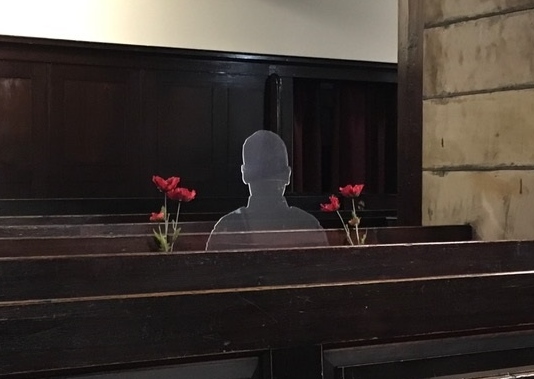 The There But Not There silhouettes commemorate those who fell in war.The display in the Mither Kirk, accompanied by words and music, will be available to visit between 12pm and 3pm on Monday to Friday from June 24 to July 5 and on Armed Forces Day – Saturday, June 29 – between 10am and 1pm.
A parade will take place on Union Street between 11am and 12pm that day.
Funding for the silhouettes was made under the Armistice and Armed Forces Communities programme.