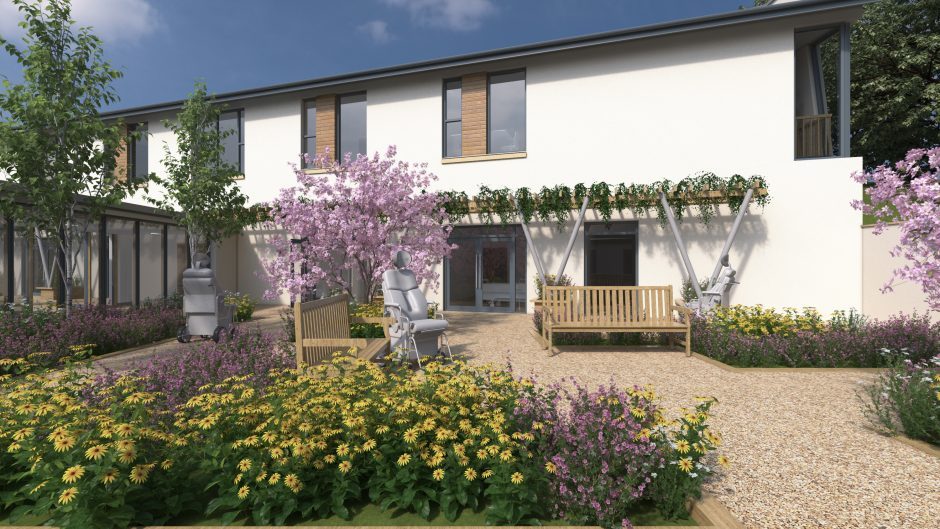 The appeal to build a bigger and better neurological care facility for Scotland at Dee View Court in Aberdeen has now raised more than £3million.
The milestone has been reached thanks to the efforts of hundreds of Scottish fundraisers, businesses and organisations who have backed the campaign to enhance the country's only purpose-built neurological centre.
The facility provides care and support for people aged 18 and over with life-changing conditions, affecting the brain and nervous system, such as motor neurone disease, Huntingtons, multiple sclerosis and acquired brain injuries.
Charity Sue Ryder's overall aim is to raise £3.9 million and work is now well underway on creating the new extension in Kincorth.
Valerie Maxwell, the centre's director, said: "We are absolutely delighted to have reached the £3million milestone and we would like to say a huge thank you to all of our donors who have helped us get this far.
"We are really close to reaching our £3.9m target and, with the community's support, we hope to reach our goal.
"For more than 13 years, Sue Ryder Dee View Court has played a vital role in the delivery of  specialist care for people living with life changing neurological conditions or acquired brain injuries.
"Dee View cares for people from across Scotland and we have seen an increase in demand for our support in recent years.
"By expanding our centre, we will be able to deliver more care to more people, ensuring they have the right support, so that they can maximise their potential.
"We can currently care for up to 24 residents. The new Dee View Court will allow us to almost double our capacity to 44 people at any one time."
The organisation is hosting a dinner at the Marcliffe on Thursday, June 27 which will feature appearances from a trio of Aberdeen's most renowned footballers.
The Gothenburg Greats who will take part on the fundraising event are Jim Leighton, John Hewitt and Neil Simpson.
Mrs Maxwell added: "In order to meet our final target, we are calling for the local community – individuals, companies, organisations, and community groups – to donate whatever they can afford.
"Every penny really does count at this stage. Together, we can realise our ambition to provide more care for more people in Scotland."
Work on the extension is scheduled for completion later this year.