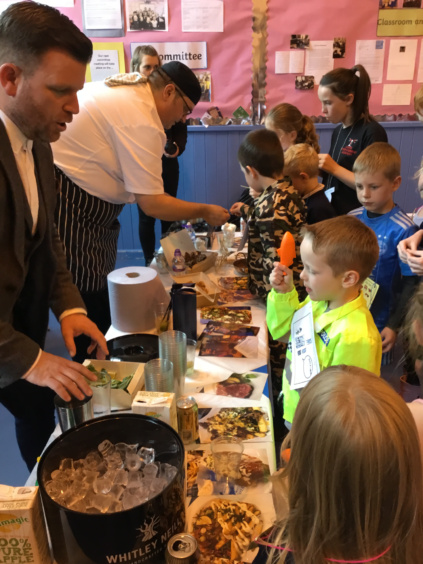 A Forres primary school dedicated an entire week to learning about the world of work.
Pupils from Anderson's Primary School took part in interactive activities, engaged with local employers and encouraged parents to get involved by talking about their own career paths.
Working alongside DYW Moray, a number of different opportunities were offered to children to give them an understanding of what skills they might need for future employment.
Pupils got involved with a careers fair and team-building exercises led by Anytime Fitness and Moray College UHI.
Parents were also encouraged to get involved by offering insights into their career paths and kids were allowed to dress up as they wanted to be when they were older.
The initiative was hailed a success by the school's Headteacher Maureen Mooney.
She said: "Our Developing the Young Workforce week has been a perfect way to promote the Moray Skills Pathway and develop partnerships with our parents and community.
"It brings relevance and real-life context to the skills-based learning that takes place within the classroom and raises awareness of the different career options open to our young learners."
Teacher Lauren Mckenzie, the school's liaison with DYW Moray added: "This has been a perfect way to get the children talking about the different jobs there are for them in the future.
"It has also helped them understand that the skills we learn in school are the skills they may need to be successful in different jobs."