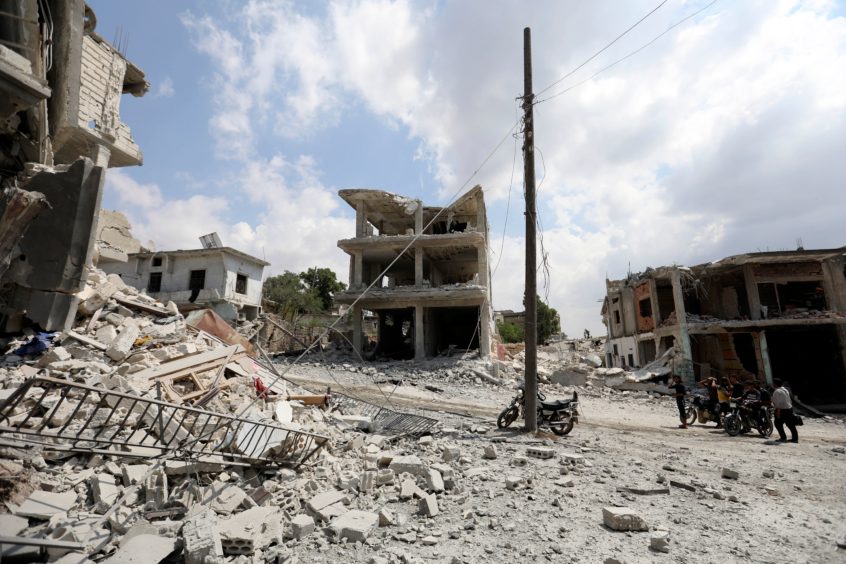 Two new families from war-torn Syria are expected to be resettled in the Outer Hebrides under a government scheme.
Some 34 refugees fleeing the bitter conflict have already come to live in the Western Isles.
Two babies have been born to the families since their arrival.
In an update, Western Isles Council chief executive, Malcolm Burr, points out there is an opportunity where an "additional two families could be offered resettlement in the Outer Hebrides."
He reports: "Refugees do not only want the council's support but they want to live, work and integrate within the communities of the Outer Hebrides.
"Their knowledge and skills should be valued and their resilience recognised.
---
Local and Proud: Follow our new Facebook page dedicated to the Highlands and Islands
---
"Whilst helping to address population decline and the related issue of demographic imbalance, which are among the most acute economic and social issues faced by the Outer Hebrides, the (resettlement scheme) can also help the islands with community engagement, economically, and with cultural and social diversity."
The present eight Syrian families live around the Stornoway area, the largest town in the islands.
All say they are happy living in the community and intend to stay provided they can find work.
One refugee said he had "achieved my goal."
He explained: "I have left a war-torn country and come to a peaceful place for the future of my children."
Last year, 17-year-old Anas explained the welcome he received in the Western Isles.
His fears that islanders would alienate them for their religious beliefs were unfounded.
Anas highlighted: "All the people here accepted us, they make our integration with them much easier.
"Most of the people didn't even ask why our ladies are wearing the hijab, all you can hear is "Full respect man."
"What I've seen here is so different from I thought, in good way."
Since arriving in the Western Isles, a number of the Syrian teenagers have found work and training locally.
One youth has completed their first year of university and a second is starting a degree this September.
A women's group is being formed to give the Syrian women a voice and to listen to their aspirations
Western Isles Council has participated in a special UK government scheme for the past three years to provide a place of safety and support for those most at risk – including people requiring urgent medical treatment, survivors of violence and torture, and women and children at risk.
The local authority has received £354,000 to date from the Home Office for their resettlement.