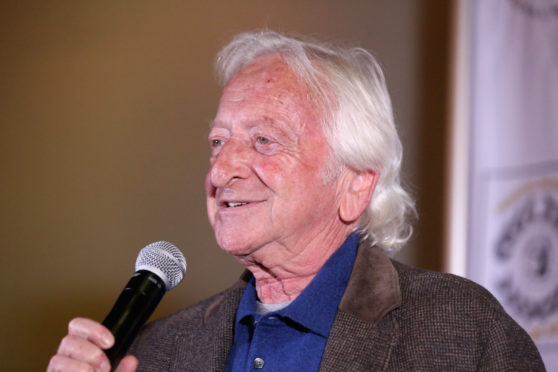 A stalwart of the rock n roll community, who helped to forge the careers of some of the biggest names in music, has died aged 76.
Elliot Roberts launched the career of a young Joni Mitchell, whom he managed until 1985 and worked as Neil Young's manager from 1967.
He was born Elliot Rabinowitz in  New York in 1943, to a Jewish family who had fled Nazi persecution.
The two-time college dropout initially had ambitions of becoming an actor.
Goodbye, Elliot Roberts, trail-blazing artist manager, most famously for Neil Young, Joni Mitchell, and CSNY. Nash: "Of all of the people around us in those early days, Elliot was the one who kept us together." Photo of Roberts with CSN, circa 1970, by Henry Diltz. pic.twitter.com/Vy5mKGVzsJ

— David Zimmer (@DaveZimmer1969) June 22, 2019
But instead he tentatively began a career in band management in the early sixties, and at a mail room job at William Morris in New York he met David Geffen, who was an agent there.
The pair formed the Geffen-Roberts Company and Roberts took on Mitchell as his first client.
Roberts told Vanity Fair: "I went up to her after the show and said, 'I'm a young manager and I'd kill to work with you'.
"She said she was going on tour, and if I wanted to pay my own expenses, I could go with her.
"I went with her for a month, and after that, she asked me to manage her."
I liked Elliot Roberts a lot. He was a kind, thoughtful, and helpful man. So sad to hear of his passing. Love always.

— Flea (@flea333) June 22, 2019
Throughout the rest of his career Roberts went on to manage artists such as David Crosby, Neil Young, Jackson Browne, America and the Eagles in tandem with Geffen at the Geffen-Roberts Company.
They then founded Asylum Records, where they signed friends and clients like the Eagles and Browne.
RIP #ElliotRoberts You will be missed old friend. https://t.co/SwXaxBXmaD

— Slash (@Slash) June 22, 2019
After going his own way as a manager, he then worked with artists such as Tom Petty, Talking Heads, Yes, Morrissey, Devo, Tracy Chapman, Bad Religion and Spiritualized.
Young called him "the greatest manager of all time", and in his autobiography wrote of him: "Because I tend to avoid the confrontations and delivering bad news, I am not good at doing any of that… Elliot is.
"He knows how to communicate where I don't … Just as I wake up every day with a new idea, he wakes up every day with a new approach to solving the problems that arise with the projects I am already immersed in. There are a lot of them. This is our pattern."