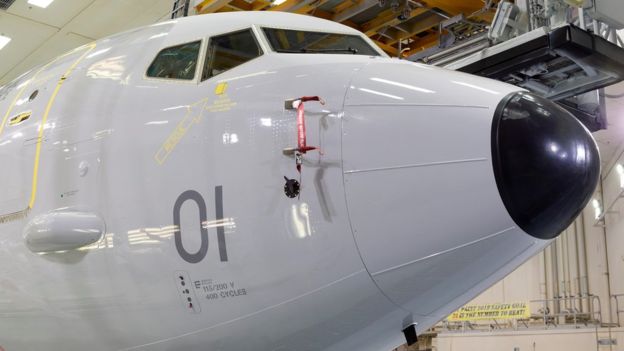 The first of the new submarine hunting aircraft that will touch down at RAF Lossiemouth next year has received its official livery.
Nine P-8 Poseidon planes are due to arrive in Moray in 2020 as part of the UK government's expansion of the base.
Boeing has been charged with constructing the aircraft in the US and have now completed the first of them.
Named ZP801, the plane is expected to make its first test flight in July before being delivered to the Naval Air Station in Jacksonville during the autumn in preparation for its flight to Lossie.
The fleet of nine Poseidon's will be housed in a new £132 million facility currently being constructed in the coastal town.
It will support them in maritime surveillance, anti-submarine warfare and anti-surface ship warfare.
The first of the submarine hunting aircraft is expected to be handed to 120 Squadron towards the end of 2019, before making its first appearance in the UK in early 2020.
It will help to protect the UK's nuclear deterrent, as well as the Queen Elizabeth class aircraft carriers.
While the facility is under construction in the UK, crews on 120 Squadron continue with their training on the P-8A Poseidon at Naval Air Station Jacksonville in Florida.
Specialist crews on the planes will be tasked with patrolling the North Atlantic in search of Russian subs venturing near Scottish waters.
Former Defence Secretary Gavin Williamson described the mission as "integral to national security" during a visit to the base last year.
The UK's last dedicated maritime patrol planes flew out of RAF Kinloss in 2010 before the base was changed into an army barracks.
The arrival of the nine Poseidon aircraft- which have a total price-tag of £3 billion- forms part of an investment of more than £400 million in the RAF Lossiemouth infrastructure that will eventually lead to nearly 500 extra personnel being deployed there.
Moray SNP MSP Richard Lochhead hailed the upcoming arrival of the planes.
He said:  "As the base continues to expand for the arrival of the new P-8A Poseidon maritime patrol aircraft, it is set to play an even greater part in the defence of the country.
"The expansion will benefit the area hugely, not least with the creation of new high-skilled jobs that will be a boost for the wider local economy."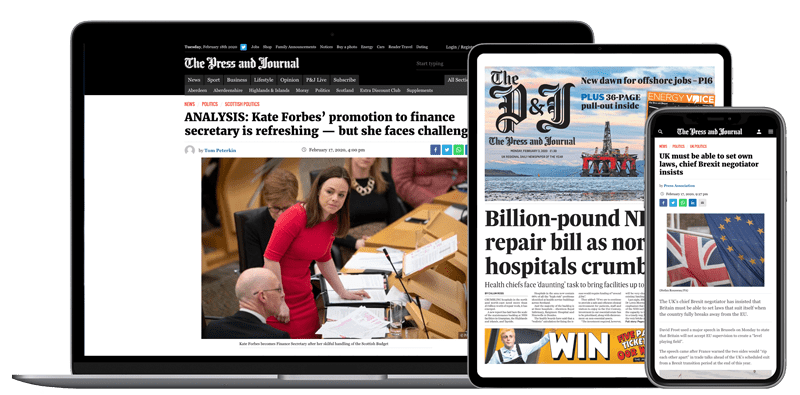 Help support quality local journalism … become a digital subscriber to The Press and Journal
For as little as £5.99 a month you can access all of our content, including Premium articles.
Subscribe