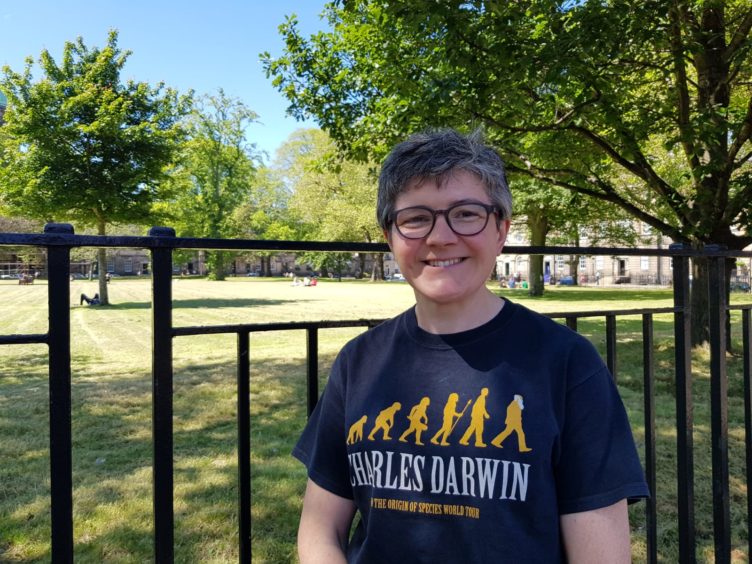 A daredevil minister is taking a leap of faith and carrying out a SAS-style freefall off the Forth Bridge next month.
Rev Susan Cord, who leads Killearnan and Knockbain Parish Church on the Black Isle in Ross and Cromarty, is participating in the 165ft descent to raise money for one of Scotland's largest social care charities.
The 44-year-old said yesterday she was "excited" about the prospect of stepping off the iconic cantilever structure in South Queensferry on July 7 in aid of CrossReach.
Ms Cord, who previously did a 10,00ft tandem skydive and admits to having an adventurous spirit, said: "The Forth Bridge is my favourite bridge and is an icon of Scottish engineering, which is known the world over.
"To get closer and see it from another angle, while doing something so memorable, seemed like an opportunity too good to miss."
Ms Cord, who has abseiled at an indoor climbing centre, has set up an online Just Giving fundraising page
https://www.justgiving.com/fundraising/susan-cords-forthbridgeabseil
and has raised nearly £650 so far to support CrossReach, which provides cradle to the grave services across Scotland.
She said: "It is an amazing charity which helps the most vulnerable in society.
"That includes caring with dignity for those living with dementia, providing perinatal counselling services, substance abuse recovery centres, working with families to offer holistic care and providing prison visiting centres to make visiting loved ones easier.
Ms Cord used to work for CrossReach, which is celebrating its 150th anniversary this year, and described it as the second best job she has had.
She added: "The best is being a minister and I hope that through doing something daft, I can raise some money for the charity and promote its great work so more people will know what they do and want to support them.
Opened in 1890, the 8,094ft long Forth Bridge spans the Firth of Forth, connecting Lothian and Fife.
It is a Unesco World Heritage site and considered by many to be Scotland's greatest man-made wonder.
The abseil is organised by the Rotary Club of South Queensferry and, during the last 10 years, the event has raised nearly £1million for charities.