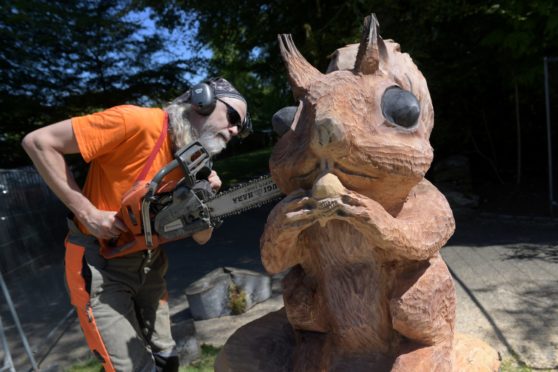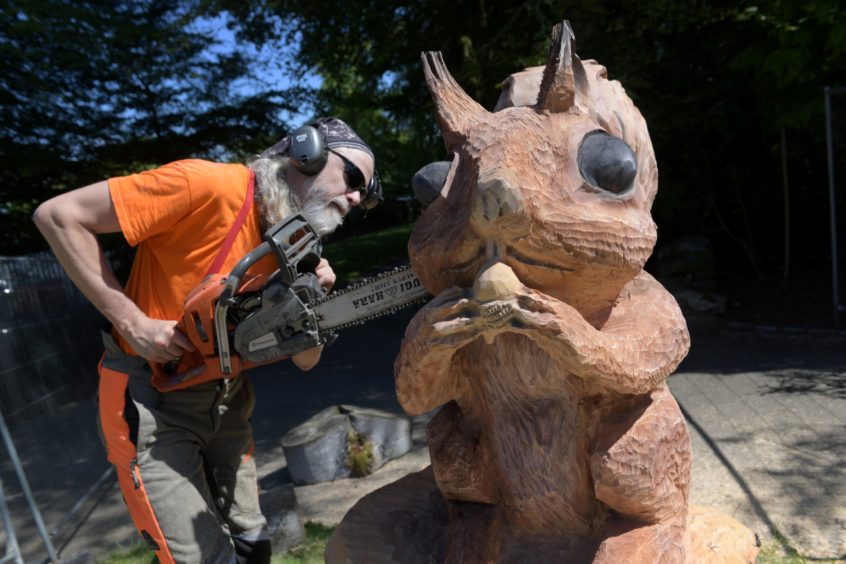 With his beady black eyes and proud bushy tail, the red squirrel is an endearing sight in Hazlehead Park.
Delicate paws firmly clasped around a nut, he seems unperturbed by curious dogs and eager children.
But it's not so surprising; this squirrel is carved from wood and was previously a rotting tree trunk.
The remarkable transformation was thanks to chainsaw artist Dave Roberts.
From the illusion of individual hairs on the squirrel's chest to the quivering tip of his tail, Dave spent two days on the lifelike animal. He is also responsible for the endearing Gruffalo figure from Julia Donaldson's children's books.
The final creation is a creepy spider sculpture, inspired by Robert the Bruce.
The three wood carvings can be found in the park on the outskirts of Aberdeen.
Dave's work has already drawn plenty of admiration from children and adults, and the artist was commissioned by Friends of Hazlehead.
What started off as a hobby has become a passion that brings joy to others, with children in particular delighted to see the friendly Gruffalo.
When he doesn't have a chainsaw in hand, Dave is a research scientist at the James Hutton Institute.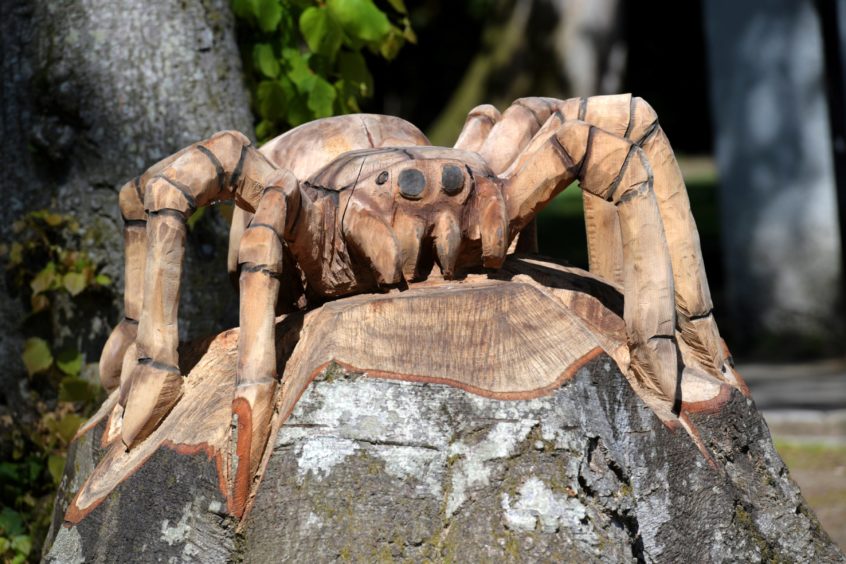 He believes his talent has helped him in his battle with anxiety and depression, but he started the craft by chance.
"I've handled a saw from the age of 14 when I was in the boy scouts," said Dave.
"Health and safety wasn't a thing in those days and we were taught how to uses axes and saws.
"I tried my hand at metal sculpting but I was pretty rubbish; I just created unidentifiable lumps.
"About seven years ago, I was hunting for a birthday present for my dad.
"I came across this chainsaw artist and ended up paying a visit to his studio.
"He was called Simon O'Rourke and is very well known in the wood-carving industry.
"He recycles dead and felled trees by turning them into art.
"It really is art as well, some people don't realise that.
"I was gobsmacked by his work and asked if it was difficult.
"He told me that if I could handle a chainsaw, I should have a go myself.
"I started off carving mushrooms and I can still remember how proud I was of my first creation."
Dave started to leave his works of art in the community woodland in Portlethen, in the hope that other people would enjoy them.
What started as a bit of fun soon became a much-loved hobby, and Dave set his sights on more complicated carvings.
"I'm actually terrible at drawing, I just can't work in 2D," he said.
"But carving is simple.
"I start out with the image of what I want in my mind and then I stick to it. My favourite carvings to do are the human form.
"People think they know what the human body looks like.
"But I've learned all these little tips along the way.
"You think the eyes are quite high up in proportion to the face.
"They're actually set in the middle.
"At the time,you think you've got the positioning right.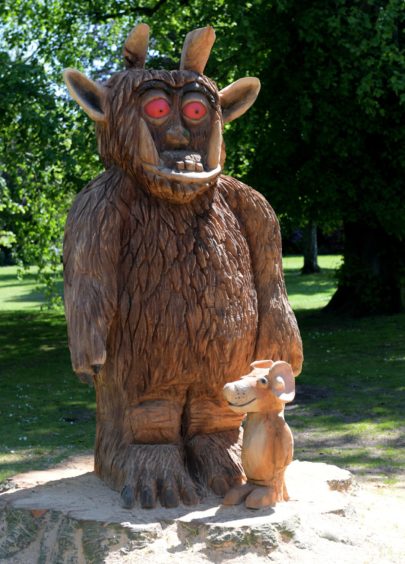 "Then you take a step back and realise you've carved eyes on the forehead."
Dave admits to being a perfectionist, and the length of time taken depends on the subject.
He occasionally takes commissions and tries to create carvings that are in keeping with people's gardens.
"I start off with a tree stump and then try to work out what people want," said Dave.
"Sometimes they have no idea, so goodness knows what we'll end up with if I run wild.
"Chainsaws are inherently dangerous but I've never had an accident, not yet anyway.
"You've always got to pay attention to the tip of the saw.
"Accidents happen when you get distracted.
"It can be very frustrating if you accidently remove a piece of wood that you needed.
"I nicked the Gruffalo's left horn and ended up having to fill the wood, or he'd have had a chunk missing.
"It's time consuming and expensive, certain chainsaws don't come cheap.
"I find it a really rewarding hobby because of people's reactions.
"Even this week, kids have been asking me about the Gruffalo and they don't hold back.
"They'll ask where his spikes are and I had to explain he wasn't purple because he hadn't been painted yet.
"Kids always have the best reactions and that's because they still see the magic.
"They don't have the filter that creeps into adult life and takes away the wonder of things."
Dave also finds using a chainsaw therapeutic and is quite often oblivious to people passing by.
"I suffer from anxiety-led depression and chainsawing certainly helps," he said.
"I have ear defenders on and a mask, or I'd be sneezing wood dust for days.
"So the chainsaw doesn't sound as loud and I become entirely focused on the image in my head.
"There's no room for anything else," he added.
All three sculptures are now in residence at Hazlehead Park.
The Gruffalo can be found near the children's play area, the squirrel is close to the park's maze, and the spider is by the Robert the Bruce cairn.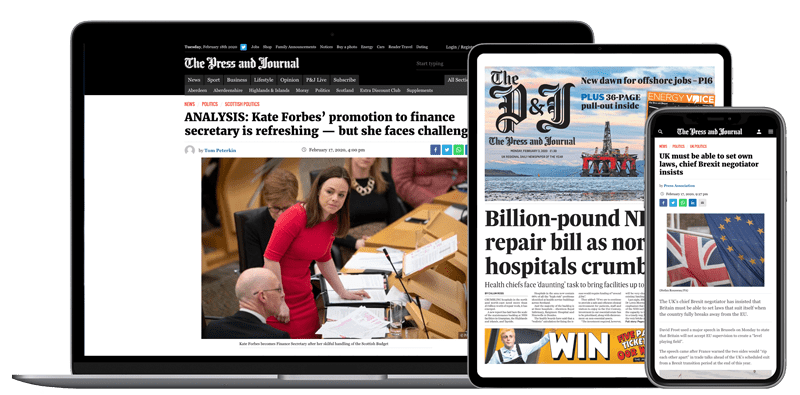 Help support quality local journalism … become a digital subscriber to The Press and Journal
For as little as £5.99 a month you can access all of our content, including Premium articles.
Subscribe