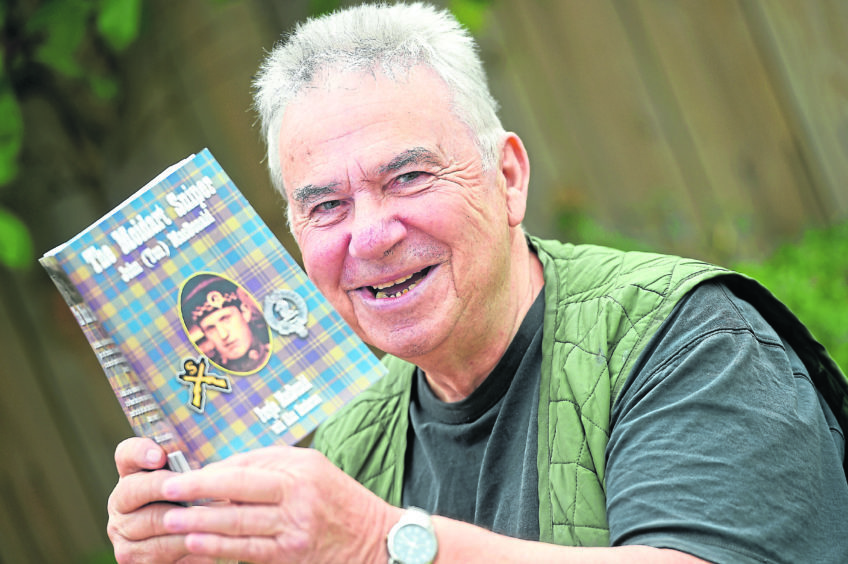 Scotland's Ceilidh King has been named as the chieftain of one the Highlands most prestigious games in August.
Band leader and musician, Fergie Macdonald, who is in his eighth decade as a performer, will be the Chieftain at Glenfinnan Highland Gathering on Saturday August 17.
Better known for his inimitable ceilidh style, the well-loved accordion player will be donning his favourite red socks for the annual Lochaber event.
While still at high school in Fort William, Mr MacDonald began to play in bands. He formed his first band in 1953, had his first BBC radio broadcast and first television appearances in 1964 and, to date, has recorded no less than 32 albums.
Organisers for the events announced the news on social media: " The Chieftain of the Glenfinnan Highland Gathering on August 17 will be Mr Duncan Ferguson Macdonald – better known as – Fergie MacDonald.
"The craic will be something else – expect the unexpected.
"Fergie says his dress code will include the "red socks" and a very special top – sworn to secrecy until the day."
Glenfinnan Highland Games offers traditional Highland dancing, athletics, tossing the caber, heavy weight events, solo piping competitions including Piobaireachd down by the loch side, stalls, a beer tent and, the challenge of the day, the tug-o-war.