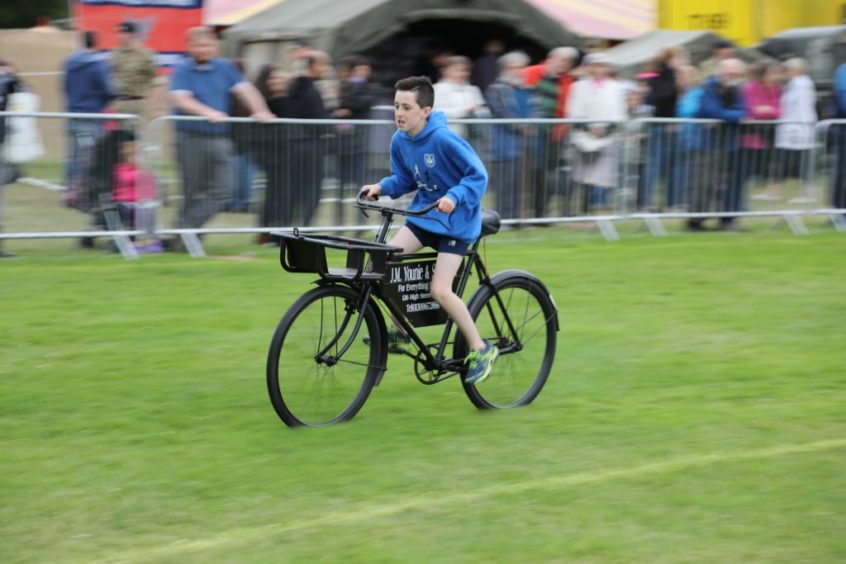 Thousands of people will descend on Forres this weekend for the annual Highland games.
Participants and spectators from across the globe will be paying a visit to Grant Park on Saturday, with even a Scottish dance troupe flying in from Canada to take part.
The event promises to be a great day out for all, with the Forres and District Pipe Band offering visitors the chance to play on the pipes and drums.
Mike Scott, the secretary of the games committee is looking forward to the day.
He said: "It's shaping up to be a great day out and we are delighted that we have attracted the Dunvegan Dance Academy all the way from Canada who will not be competing but instead pleasing the crowd with a performance. What is even better, is that they contacted us to ask if they could come having first visited us around five years ago.
"As well as taking in the Highland dancing and the usual traditional events associated with a Highland Games we are also delighted to have support from the Forres and District Pipe Band.
"They will launch the games with a procession from Forres High Street but are also offering people the chance to have a go on the pipes and drums too, so it's a great opportunity to try something new."
As well as the events such as the caber tossing, hammer throw, long jump and tug o' war, the games has also attracted a record number of craft and artisan food stalls and will feature fairground attractions and beer tent.
One unique event taking place is the message bike race where spectators can turn participant and race the field on an old traditional message bike in hope of lifting the winner's trophy.