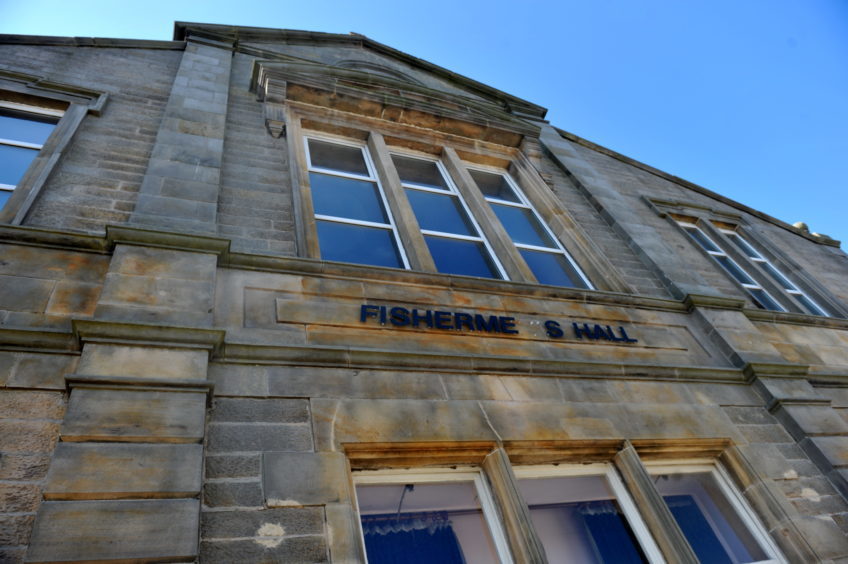 Volunteers who banded together to save a historic public hall have appealed for more help after witnessing a surge in its popularity in the year since they took its keys.
The 132-year-old Fishermen's Hall in Buckie was threatened with closure last year when Moray Council decided to shut down the majority of public halls in the region due to budget cuts.
However, a trust was formed to take over the lease of the premises and members took control last July.
Ever since then, the venue has gone from strength to strength thanks to fundraising efforts in the town and an uptake in bookings.
The foyer entrance has been redecorated to offer the increasing number of visitors a warm welcome, with new signage and notice boards installed outside the building as well.
A new mobile bar has been installed for hall functions, along with a fully equipped working kitchen and the supper room was refurbished too.
Chairman of the Fishermen's Hall Trust, Glen Campbell, yesterday thanked Buckie residents for the support in keeping the venue going – and appealed for more volunteers to get involved in its day-to-day upkeep.
He said: "Our fundraising efforts have been amazing and, without continued support, we would not have been able to start our refurbishment programme or purchase items for the hall to make the facilities more attractive and comfortable.
"In every step along the way there have been small issues and problems but nothing that has never been resolved, and there will always be teething problems when starting out on a new venture.
"As I look to the future, I would like to encourage more of our community to come on board.
"Whether they can become a trustee, or give voluntary support in any way, I would be delighted to hear from them.
"Your hall needs you, and whatever amount of time you can give it would be greatly appreciated."
The group is working towards submitting a community asset transfer request to Moray Council in order to take the hall over fully.
Buckie councillor, Tim Eagle, congratulated the volunteers for all their hard work in transforming the hall.
He said: "There has been amazing work by the whole team behind the community takeover of the Fishermen's Hall.
"Walking though the door is now a totally different experience and the whole place is now so warm and inviting.
"The background looks so professional and I am blown away by what they have achieved in such a short timescale."