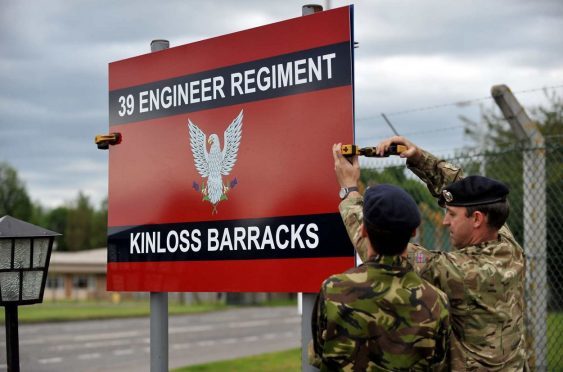 Military horse riders will retrace a historic 1930s trek on a four-day endurance ride ending at Kinloss.
Called Exercise Highland Garron, troops will follow in the hoof-marks of a recruitment and publicity drive undertaken in 1934 by the Cavalry Regiment of the British Army.
Nicknamed the Royal Scots Greys due to the colour of their horses, they travelled in the Cairngorms in order to try and boost its troop numbers 85 years ago.
Riders from the Royal Scots Dragoon Guards and Royal Engineers will represent the historic Greys and will follow four sections of the original ride which will pass points of military significance.
They will set off from the forest of Loch Dunmore, near Pitlochry on Sunday, stopping at Blair Atholl Castle, and then following the Badenoch Way and Speyside Way to Aviemore, passing the ruins of Ruthven Barracks, near Kingussie.
Troops will arrive at Fort George on July 17, where people can meet the riders and support staff outside the Highlanders' Museum with the military people being dressed in uniforms, modern and period, representing their units.
The group will finally dismount at Kinloss Barracks, where the horses will be rested before being transported back to their regiments.
Some of the riders will dress in period uniform and carry 1930s equipment.
The trek will serve as both a battlefield study to test the physical endurance and riding skills of troops and also increase the awareness of the military history in the north-east.
The Royal Scots Greys was a cavalry regiment from 1678 until 1971, when they merged with the 3rd Carabiniers to form The Royal Scots Dragoon Guard.