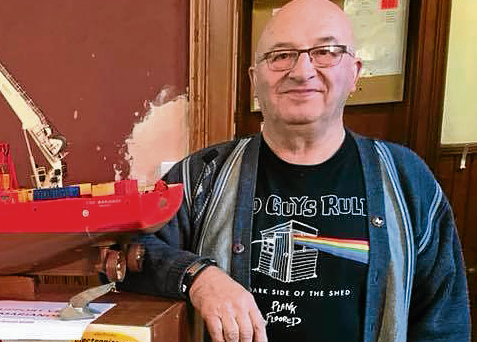 A Moray group is appealing for help to find a permanent home.
The Elgin's Men Shed do not have a place where they can work on their building projects and instead have been moving to temporary sites throughout the town.
They currently have 80 members and meet at Linkwood View in Elgin, but next month they will move to a site at Pinefield, across from Robertson's yard.
The group is searching for a new permanent home and are appealing to businesses to come forward and offer them affordable rates.
Moray MP Douglas Ross paid a visit to their temporary site last week and hailed the importance of such organisations.
He said: "At the moment, the group is having to rent a unit that is smaller than they would want for the men to get involved in all the projects they have planned, and I'm keen to work with them to find a more suitable place for meetings that has enough space for all the activities they hope to offer.
"I know that there are active Men's Shed groups across Moray and it was highlighted to me at my meeting with the Elgin group, which has a strong membership, how valuable they are in bringing together like-minded people together in a way that helps reduce isolation and loneliness."
Cecil Taylor, secretary of the group, said "The Elgin and District Men's Shed were delighted to have Douglas Ross attend one of our meetings. We know he appreciates the benefits Men's Sheds offer to members and the problems faced by the Elgin Shed in finding suitable affordable premises. It is good to know he is supporting our efforts to find our ideal Shed".