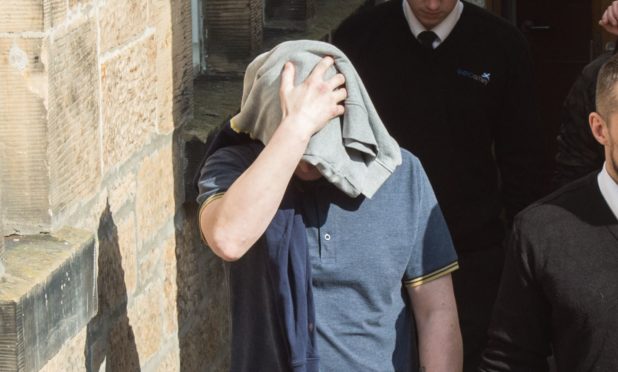 A Buckie man has been jailed for two years for stabbing his friend in the chest and puncturing his lung in response to rude remarks made about his father.
Elgin Sheriff Court heard yesterday that 30-year-old Carl Cowie had been drinking and taking drugs with others at a property on Yuill Avenue during the early hours of Saturday, February 9, when he got into a heated confrontation with Michael Willetts.
Mr Willetts made derogatory remarks about Cowie's father, which prompted him to pick up a kitchen knife and stab him three times in the torso.
The wounded man screamed for help and shouted "I think I've been stabbed" as friends rushed to help – and Cowie fled the scene.
Fiscal depute Kevin Corrins said Mr Willetts slipped in and out of consciousness as he waited for an ambulance to arrive.
Mr Corrins said: "The victim was taken to Dr Gray's Hospital in Elgin where he was found to have three wounds in his chest wall, all one and a half centimetres in width.
"His left lung was punctured as result, but did not cause any breathing difficulty so he was kept under observation for 12 hours.
"The doctor observed that there was no threat to life due to the position of the wounds."
Advocate Shahid Latif said his client had been badly affected by the way his father had been spoken about.
He said: "Spoken word can be as piercing as a weapon, especially uttered from a friend and this caused a spontaneous reaction from Cowie.
"He has a great sense of regret about how he lost his self control and deeply regrets his behaviour."
Cowie, described as a prisoner at Inverness, admitted seriously assaulting Mr Willetts.
Sheriff Olga Pasportnikov said the episode "could have had a more unfortunate outcome".