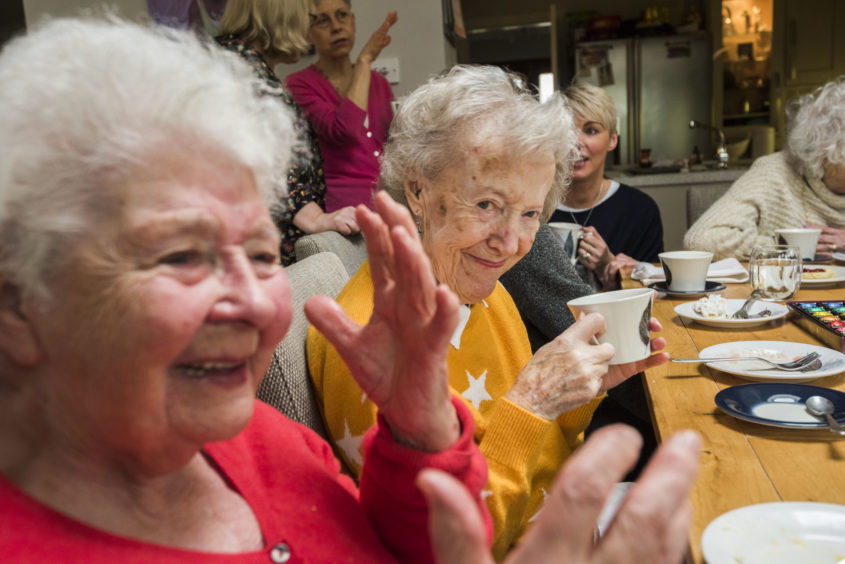 A group of talented Moray performers took part in a sold-out show to benefit a local charity which seeks to combat loneliness amongst older people.
Moray's Got Talent showcased a variety of local entertainers to raise cash for Contact the Elderly.
Almost £800 was amassed at the event, which was held at Buckie High School.
All the proceeds will go towards helping the charity's existing Elgin and Buckie groups, and founding new groups in other local towns and villages.
Denise Robson, Contact the Elderly's development officer for the north, last night thanked those who took part in the recent bash.
She said: "We were thrilled to be nominated to receive the proceeds of this year's Moray's Got Talent and can't thank everyone enough for their magnificent contribution.
"It means we will be able to provide some little extras for our groups on special outings and is particularly appreciated because so many of the performers were many decades younger than our guests.
"It's heart-warming to see that the younger generation is doing something so positive to  improve the lives of older people  and is enormously appreciated."
The talent competition was jointly won this year by Gemma Kemp from Cullen and The Country Quines from Keith.
Competition organiser Leah Rosvoll said: "We were honoured to support Contact the Elderly in Moray.
"Our junior volunteers really enjoyed learning about the project and showing a stronger support for their elderly relatives."
Contact the Elderly has more than 130 groups across Scotland, including recently developed groups in Moray and Aberdeenshire.
Ms Robson is now developing groups in Buckie, Banff, Forres, Speyside and Alford with volunteer hosts and drivers required for all of them.
People can contact her at denise.robson@contact-the-elderly-org.uk, phone her on 01542 285010 or visit  www.contact-the-elderly.org to find out how they can help.