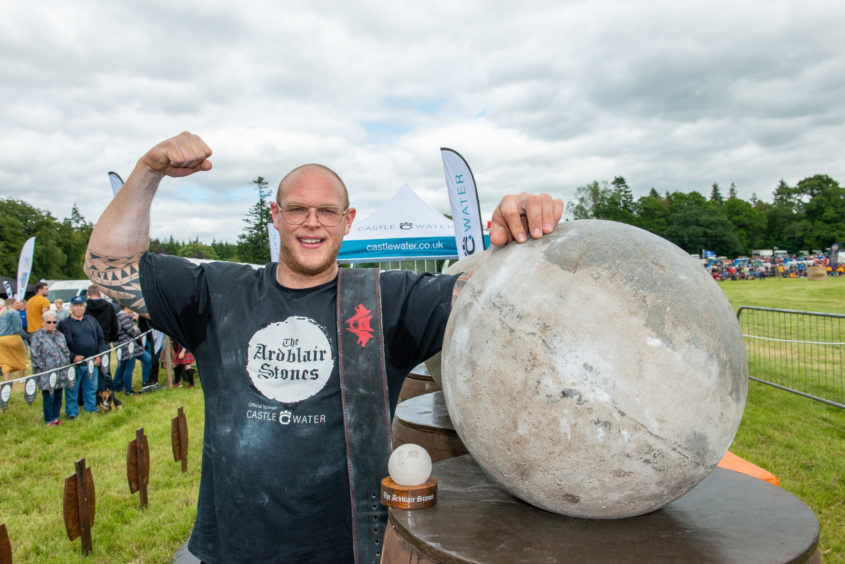 They are some of the mightiest and most potent competitors in any sport across the globe.
And it seems interest is growing in the activities of the redoubtable individuals who strive to lift heavier and heavier weights.
In the last few days, a unique International Highland Games Federation competition has gone viral as Scotland's strongest men and women battle it out to break the Ardblair Stones world record.
Almost 40 million Facebook views have been recorded for Glencarse man, Janis Skujins, who smashed the world record in 27.04 seconds at the Alyth & District Agricultural Show on Saturday, 15 June.
He loaded all nine stones, including the final stone weighing in at 152kg (335lbs), beating the previous world record by over four seconds.
However, attention has now switched to Laurencekirk strongman, Paul Benton, who snatched the 'King of Stones' title at the Fettercairn Agricultural Show on July 6, claiming it for himself and Aberdeenshire.
Mr Benton, a world strongman contender, loaded all nine stones onto the 1.32-metre-tall barrels in a superfast time of 26.79 seconds.
This competition is certainly hotting up, with Skujins determined to reclaim the title at the Kirriemuir and District Agricultural Show on Saturday, July 13.
This will be no mean feat as Highland heavyweight, Tom Stoltman has now confirmed that he plans to compete in order qualify for the IHGF Stones of Strength Scottish National Final being stages in Blairgowrie in September.
Mr Stoltman represented Great Britain at the 2019 World's Strongest Man competition in Florida where he excelled amidst the heavy brigade who were vying for honours.
Standing at 6ft 8in and weighing in at 342lbs, he is nicknamed 'The Albatross' due to his massive 6ft 9in arm span – a physique that lends itself perfectly to the type of heavy lifting which is involved in these competitions.
The Ardblair Stones are currently touring across Scotland from Bishopton on the south-west coast to the Mey Highland Games at the northerly tip of mainland Scotland before heading for the Blairgowrie & Rattray Highland Games Grand Final on September 8.