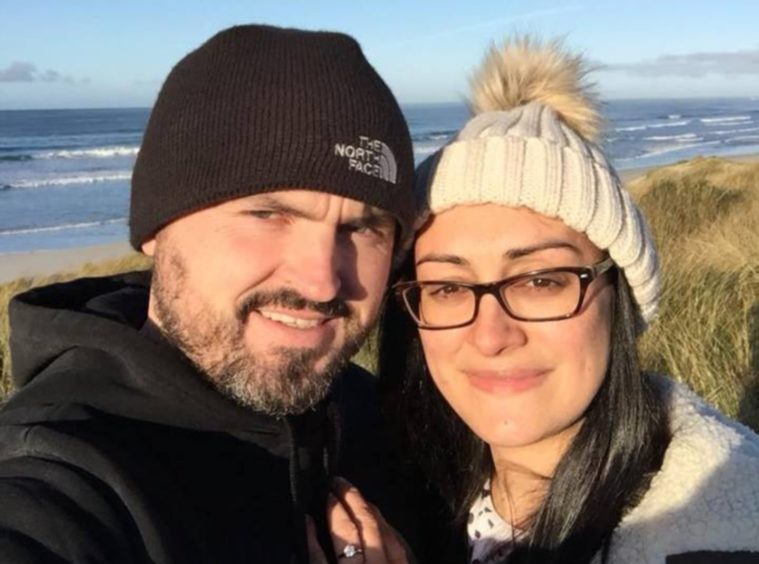 A bride has revealed how a broken-down ferry nearly ruined her dream wedding today.
Lisa Gilmour and Roddy Macinnes, from Barra, spent two years planning the perfect day – only for a last minute ferry hitch to threaten arrangements.
Lifeline sailings were cancelled when the island's ferry, MV Isle of Lewis, developed a serious engine problem, believed to be a cracked crankshaft.
Close relatives and friends were booked on yesterday's lunchtime ferry – which would have been the last sailing before the ceremony.
Lisa and Roddy are tying the knot in Our Lady Star of the Sea church in Castlebay with the reception and dance in a marquee on the plain by Borve beach.
Some 240 people are invited to the service with an additional 100 coming to the dance.
Lisa, 43, is an insurance claims handler originally from Glasgow, while Roddy, 38, runs his own building firm, Coastal Homes, on his home island.
Some 40 guests turned up in the port of Oban yesterday to be told there was no sailing to Castlebay and caterers had no way of getting to the island.
Lisa's special wedding cake and flowers were stranded on the mainland.
Prospects of a "dry" wedding also loomed as the bar was also scheduled to be on the cancelled sailing.
And with the band stuck on the mainland there would have been no dance.
Lisa burst into a "flood of tears" at the prospect of a ruined wedding.
She said: "I had a meltdown and just kept crying. It was too much to handle. Everything to do with the wedding was to be on that ferry.
"It's been a very difficult time and I've hardly slept a wink since I got the call from Cal Mac saying the ferry was cancelled."
Following huge pressure from the Barra community, local councillor Donald Manford and isles' MP Angus MacNeil, Cal Mac dispatched an emergency ship, MV Isle of Mull, to the island for a midnight arrival.
That was a massive relief for the couple, though the ferry's late berthing pushes arrangements back, with late nights expected for everyone before today's wedding.
The couple – who have one-year-old twin boys, Archie and Rory – thought a rogue summer gale may have disrupted the ferry timetable rather than a technical fault and their confidence was boosted by the good weather forecast.
Lisa thanked the local community for rallying round.
While overwhelmed by their support and generosity, it "would not be the wedding I've being planning for the past two years," she added.
A CalMac spokesman said: "We apologise for the technical issues that have unfortunately taken the MV Isle of Lewis out of service.
"We are working hard to return her to service but in the meantime we have investigated a range of options and have now introduced a temporary timetable that ensures that lifeline services to Barra are maintained with minimal disruption elsewhere in the network."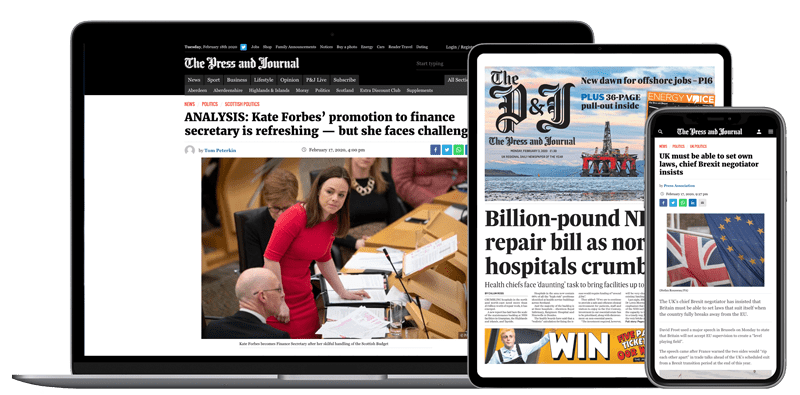 Help support quality local journalism … become a digital subscriber to The Press and Journal
For as little as £5.99 a month you can access all of our content, including Premium articles.
Subscribe