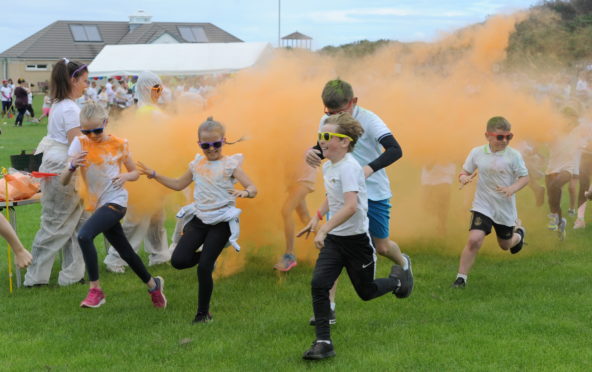 There was an explosion of colour in a Moray village park yesterday, as the 45th annual Hopeman Gala got off to a bright start.
A yearly week of celebrations for the coastal community and visitors from across Scotland, a number of events are put on to highlight and showcase the spirit of Hopeman.
For the first time in its history, a colour run was held on Saturday with 220 competitors getting covered in paint while also trying to be first across the finish line.
Euan McPherson was victorious, with Rachel Scott coming in second and a joint third place for Iona Scott and Henry McAlister.
Hopeman Park was flooded with spectators cheering their family members on and getting involved in the action.
There was even a special appearance from the Moray Motivator who led everyone in a warm-up routine before the race began.
The colour run received rave reviews from attendees on social media with many posting about how much they enjoyed the day.
Carly Fearon wrote: "Loved the colour run. Thank you so much to all who spent so much time to organise this.
"It was a wonderful event for our whole family. Many happy memories made today. Wonderful work and very much appreciated."
Hopeman Gala Week will continue until next Saturday, where the main event takes place with a craft show and fete during the day and the finale at night.
Gala favourites such as the popular fancy dress parade, sandcastle competition and tombola night will all return throughout the week.
A committee spokeswoman celebrated the long-lasting impact the week-long festivities has on the village people and visitors from afar.
She said: "Much has happened over the last 45 years and we are extremely proud that the Gala remains resilient and strong against external pressures and that we are still able to provide fun and create memories for the entire family.
"Of course, none of this would be possible without the assistance of our extremely generous event sponsors and those who place adverts with us. Our thanks goes out to all of them.
"Once again, we hope that the week brings entertainment for all, mixing some new events with the Gala staples that we have all come to know and love. After all, the Gala wouldn't be the Gala without coffee mornings, the soup and sweet, fancy dress parade, harbour night and craft show."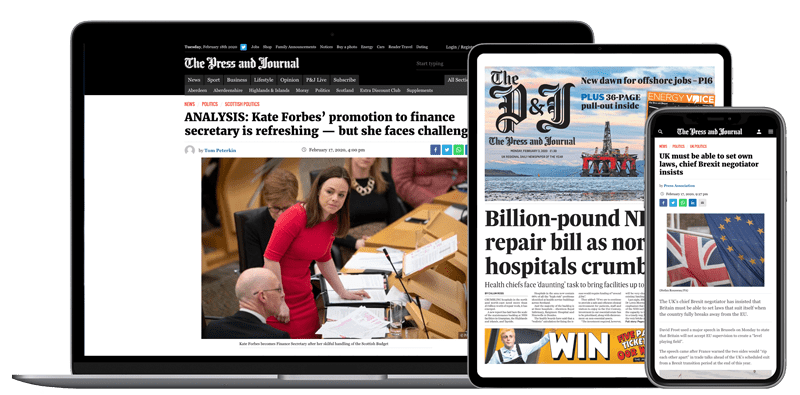 Help support quality local journalism … become a digital subscriber to The Press and Journal
For as little as £5.99 a month you can access all of our content, including Premium articles.
Subscribe