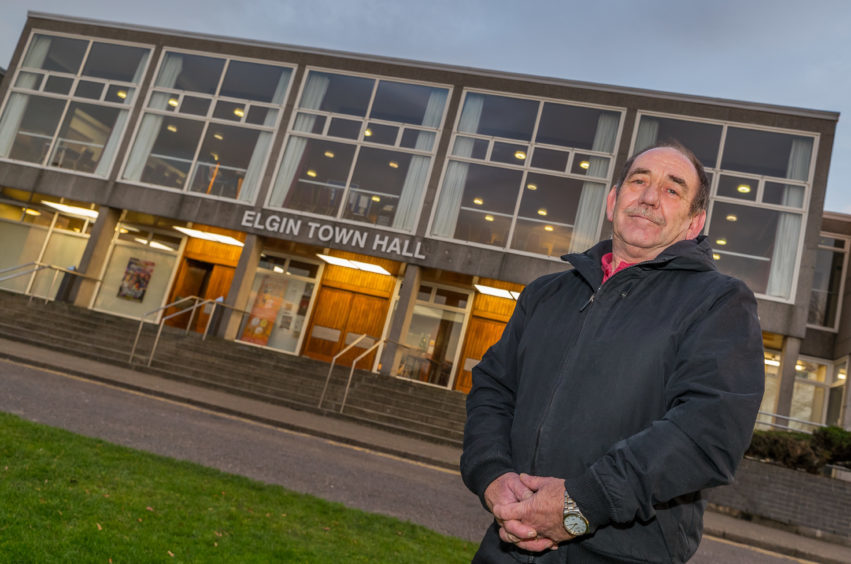 Volunteers have been sought to help keep Elgin looking its best amid growing unrest about council cuts which have left grassy areas overgrown and unkempt.
Elgin Community Council is considering creating a pool of locals to co-ordinate grass-cutting across the town and make it look tidier for visitors.
Some of the more popular parks have already been cut by locals who became fed up with the state of the waist-height weeds and decided to take action in time for the summer holidays.
However, community councillors believe that a more organised effort in getting rid of the long grass would be beneficial, as some areas have remained untouched.
Group chairman, Alastair Kennedy, said the idea of a volunteer group had been suggested to him by several parties.
He said: "There's been a call to have a group set up to look at grass-cutting and what folk can do to which bits in Elgin.
"In some areas, people are cutting the grass themselves and there has been a thought that there should be a group to co-ordinate this.
"I don't believe that every area needs to be cut but some would look better if they are maintained."
Fellow community councillor, Iain Catto, said the same mowers and equipment could be used by volunteers across Elgin.
He said: "If we can help facilitate a group then perhaps they can be able to share, or take on responsibility of, equipment and cut all of the areas that the council is no longer able to cut.
"Instead of everyone doing their wee bit, it can co-ordinated.
"Hopefully we can work out what the council is going to do and what the community can do.
"Training can also be given and people can help fundraise. Those who don't physically do the mowing can help facilitate those who do."
It was announced last week that Common Good funding would be used to cut grass at Doocot Park, Seafield Park and around the Wolf of Badenoch statue in the town centre.
But council leader, Graham Leadbetter, has repeatedly stressed that the unpopular decision to reduce grass cutting is unlikely to be reversed.