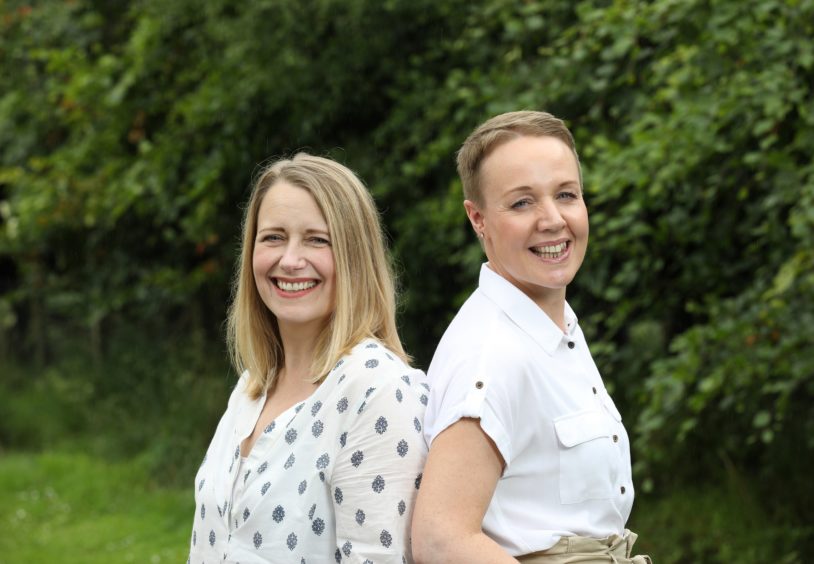 A campaign highlighting the importance of early diagnosis is back on TV screens – and one of the cancer survival stories it tells is that of Elgin woman Fiona Lochhead.
The Survivors aims to tackle fears which can often stop people from going to their doctor to be screened for tests.
Mrs Lochhead- the wife of Moray MSP Richard- and her best friend Viv Wilson of Insch are both featuring in the campaign telling their stories about what happened when Mrs Lochhead was diagnosed with an aggressive form of the disease in 2015, aged 43.
She was diagnosed with triple negative breast cancer which required surgery, chemotherapy and radiotherapy.
Three weeks after diagnosis, she went through a therapeutic mammoplasty, and six weeks after surgery, started chemotherapy.
Mrs Lochhead, who worked with charity Breast Cancer Now throughout her treatment and recovery, said: "I had a lot of different emotions in the lead-up to and after diagnosis. When you hear the news, everything is immediately different and the fear I felt was, at times, overwhelming.
"I remember the feeling of stupidity, that I wasn't checking my breasts for lumps, which is why I wanted to work with Breast Cancer Now to raise awareness. I didn't want anyone else to go through what I was going through, and I suppose speaking about it publicly and sharing the news on social media helped me normalise things.
"Treatment was tough at times, but every round of chemotherapy brought me nearer to where I needed to be.
"You just do it and get on with it because there is no other option. I can't praise the NHS enough.
"The kindness I received from friends, family and strangers was overwhelming and very humbling.
"The things which people said and did made me feel very loved, and a lot of women said to me they had started checking themselves, which for me was the best thing to come out of something so awful."
Friends and family of those who have survived cancer can tell their stories using #MySurvivor. For more information, visit getcheckedearly.org.