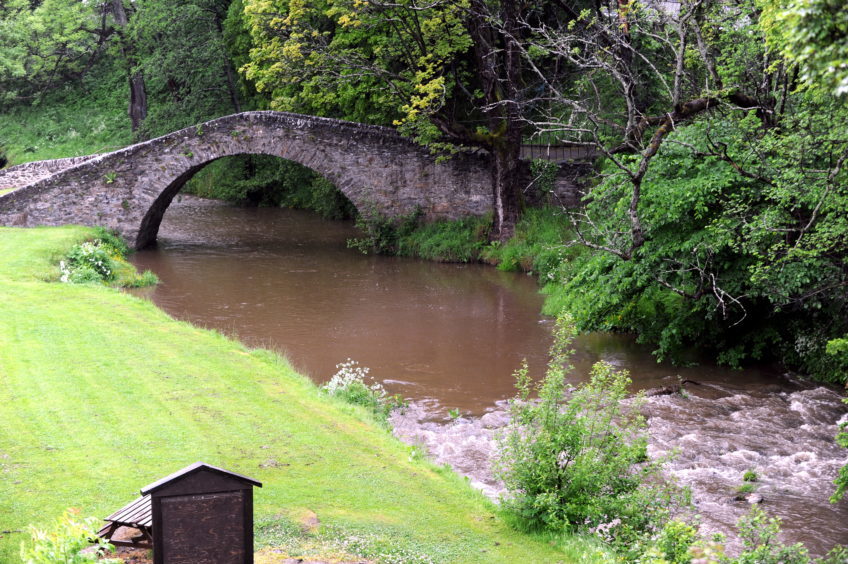 Scottish Water is starting work in Keith to upgrade a crucial pipe bridge that crosses the River Isla next week.
The existing 15m cast iron pipe crossing that runs across the riverbed between the A96 and the Old Keith Cemetery will be completely replaced.
A new supported steel pipe bridge will be built to ensure that the town's sewer network can continue to serve customers and protect the local environment for years to come.
Work will also be carried out to renew measures to protect the riverbank from erosion at either end of the new pipe crossing.
Scottish Water will be working with its alliance partner amey-Black & Veatch (aBV) to undertake the improvements.
Work is due to begin on July 22 and is expected to take around five weeks to complete, following confirmation of the required licence from the Scottish Environment Protection Agency (SEPA) for work to take place around the river.
Scottish Water corporate affairs manager Gavin Steel said: "The existing pipe crossing of the River Isla in Keith has served our customers well for many years.
"However, natural erosion of the riverbed means that it has become vulnerable to damage, particularly when the river is in spate.
"The investment we are making will ensure that this crucial link in the town's sewer network can continue to play its part in protecting the River Isla from pollution for many years to come."