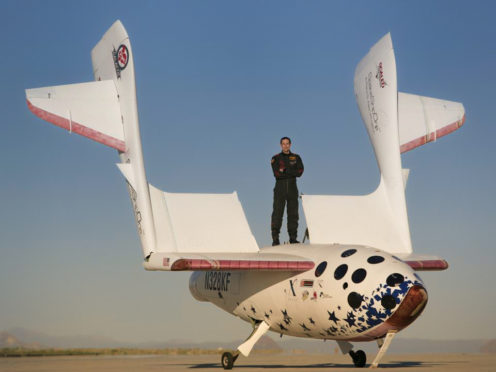 Brian Binnie might speak with an American twang, but this redoubtable fellow is Scotland's first astronaut and is still proud of his roots and growing up in Aberdeenshire.
He has gone places and achieved exploits which nobody else in his homeland has done.
Yet there's nothing starry-eyed about the man who took charge of SpaceShipOne in 2004 to become only the second civilian space pilot in history.
Even after receiving an honorary degree from Aberdeen University – where his father, William, was a physicist – the 66-year-old prefers to focus on reality rather than science-fiction.
It's 50 years today since Neil Armstrong and Buzz Aldrin became the first men to walk on the moon.
The achievement still seems remarkable given the risks involved and speed with which the project went from the drawing board to reality, but Brian sums up the practical attitude of those who fly into the stratosphere.
He speaks from experience, because he met Armstrong on several occasions – "He was a real gentleman" – and now works in the late, great astronaut's office, which he considers a tremendous honour.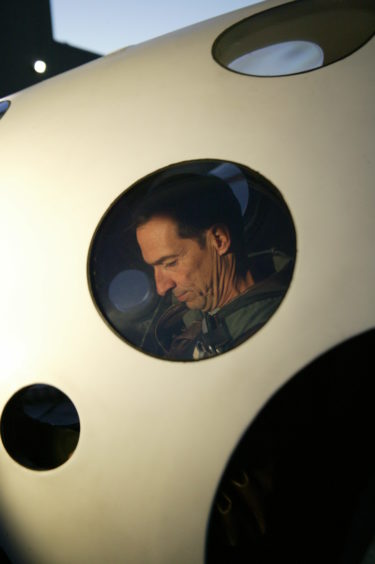 Looking back to that momentous occasion 50 years ago, Brian still believes it was nothing short of miraculous that the mission succeeded so quickly.
He said: "The race to put men on the moon was incredibly ambitious.
"President Kennedy announced the challenge to put a man on the moon and bring him back before the end of the decade in 1961.
"The programme went through the Mercury flights, Gemini flights and was preparing for the first Apollo flight in January 1967 when a fire broke out and killed all three astronauts on the launch pad. It was a terrible thing.
"And yet, the fact that NASA recovered from that tragedy to Neil Armstrong's "One Small Step" in July of 1969 is astounding.
"Huge risks were taken to completely redesign the capsule and Apollo 8 was another milestone flight to demonstrate translunar injection.
"Meanwhile, Armstrong was learning to fly the LEM (lunar excursion module) flight simulator, ejecting once when the craft became unstable.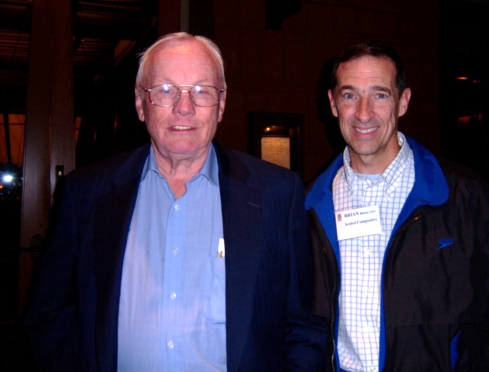 "The amount of fuel available to Armstrong and Aldrin to set the LEM down was not generous and the manoeuvring he was required to accomplish to find a suitable touchdown site left only seconds of reserve.
"As (NASA's) Charlie Duke said after touchdown – 'you had a bunch of folk down here turning blue' – because they were literally holding their breath. But it succeeded and it changed the course of history."
Brian has always been fascinated with science and learning how things work and what makes human beings tick when they are placed in pressurised situations.
But when he flew straight up into the sky over the Mojave Desert 15 years ago, he didn't merely focus on his own exhilaration.
Instead, he responded: "It was a fantastic view, a terrific feeling. There is a freedom there and a sense of wonder that – I tell you what – we all need to experience."
The first Scotsman to travel in space returned to his north-east roots to receive his honorary degree from Aberdeen University in 2006.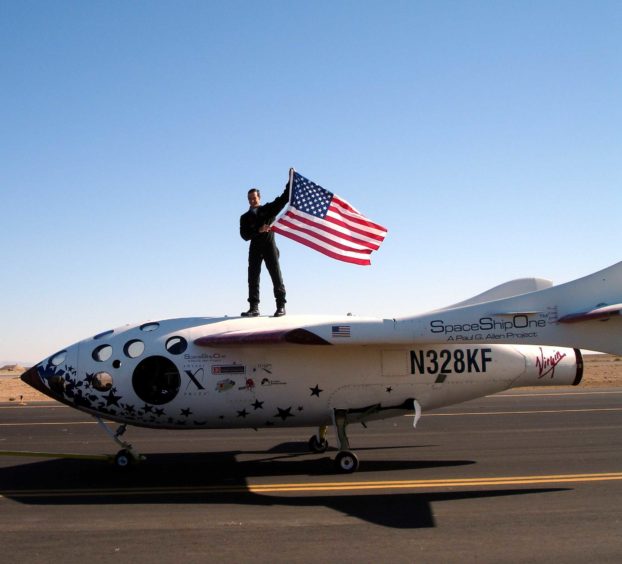 It was a special occasion for him, one which he still treasures. But, as a youngster, he never harboured dreams of going into space. Or not until he shared one memorable conversation with his mother.
He recalled: "While I had a fascination with 'things that fly' she was the one, when I was about seven, who asked me one day what I wanted to be when I grew up?
"I struggled to answer and so she interrupted with the words: 'If I was a wee laddie, I'd want to be an astronaut.'
"And, since I didn't know what that meant, she proceeded to tell me about rockets and space, about planets and stars. And I was hooked from that moment on.
"I got a master's degree from Ivy League Universities in Aerospace and Aeronautical Engineering. Then I joined the US Navy to get into their Test Pilot School and I was always on the lookout to put myself in position to enter that lofty arena should the occasion arise.
"Burt Rutan's SpaceShipOne was an unconventional approach to that end, but it certainly was a helter-skelter programme and an experience that I will never forget."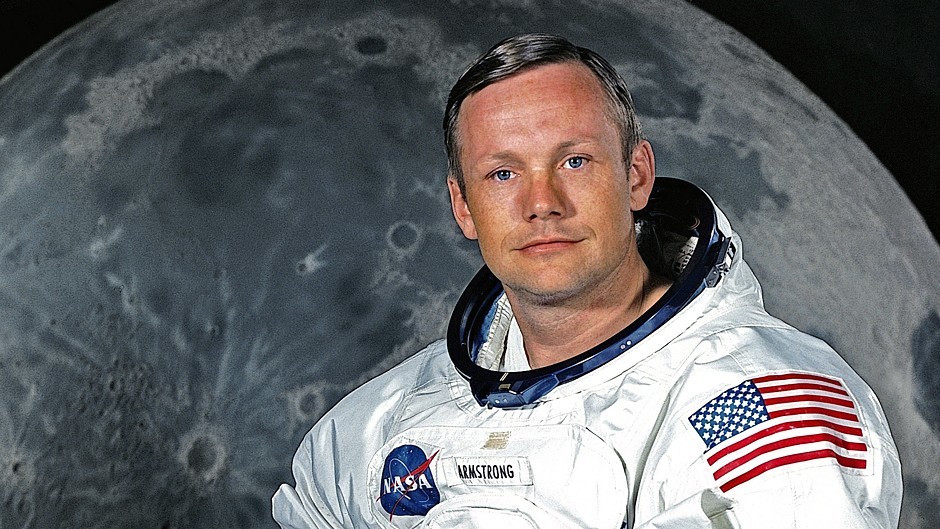 Brian still keeps in touch with colleagues in the north of Scotland and is continuing to investigate the future of space exploration. He's not enthused by talk of NASA investing billions of dollars in travelling to Mars.
But he is a whole-hearted supporter of the creation of a spaceport in the north of Scotland as the catalyst for a new chapter in aeronautics.
He said: "I'm a bit sceptical about the constant talk of going to Mars. I've been hearing that song since 1998 and, honestly, after the Rovers started sending pictures back, it would be the last place I would want to go.
"Returning to the moon is a much more logical stepping stone for further adventures and it gets one out of the Earth's gravity well, which remains a huge impediment for current booster technologies.
"I believe that, given the progress made by Virgin Galactic and Blue Origin, this will be the real litmus test of the public's appetite for such adventures.
"And it excites me that plans are being drawn up for a spaceport in the north of Scotland.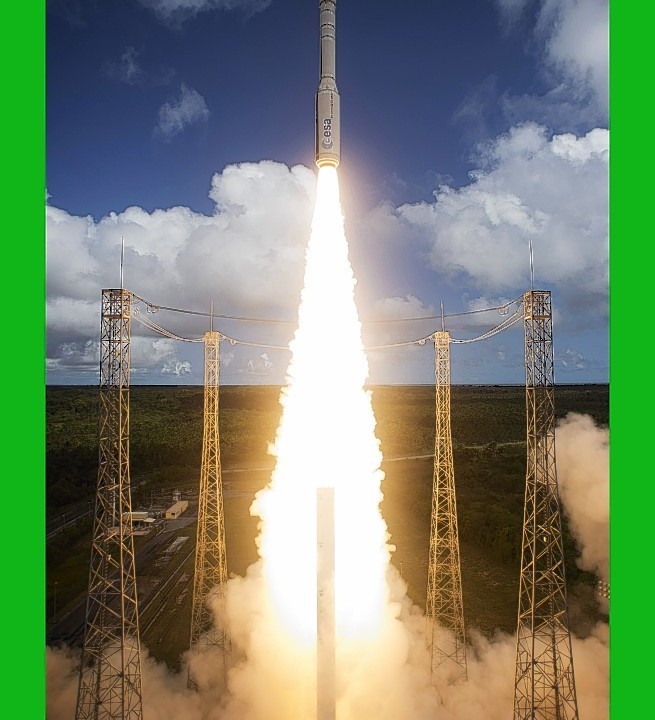 "Why not? There is lots of technical and technological expertise in their scientific community, and the oil industry went out far into the North Sea.
"Why not use that innovation and invention to go up into space? It could be spectacular."
Half a century on from Armstrong and Aldrin's famous moonwalk, space travel still fascinates millions of people.
Those of us who were children in these days will never forget the excitement as the little module was moonbound on July 20, 1969.
It was one of the few ventures which brought people together from every part of the world and Brian has never lost his enthusiasm for flying into space.
Even in his seventh decade, he and his colleagues provide a reminder that the desire to keep going boldly into the blue yonder still burns brightly.